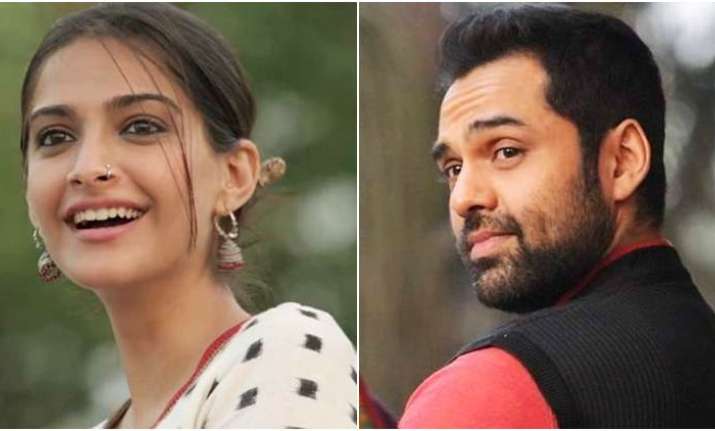 Abhay Deol was on fire yesterday as he took to his Facebook account and slammed Bollywood's leading stars for endorsing fairness cream brands.
The Dev D actor went on a social media rampage and targeted Shah Rukh Khan, Deepika Padukone, Sonam Kapoor and Shahid Kapoor. While, most stars kept mum on the issue, Sonam Kapoor who starred opposite Abhay in Raanjhaana and Alisha chose to speak on the ongoing debate.
Also Read: Abhay Deol slams SRK, Deepika, Sonam, Shahid for endorsing fairness cream brands
Sonam dug out a picture of a fairness cream ad featuring Esha Deol and tried to outwit the actor.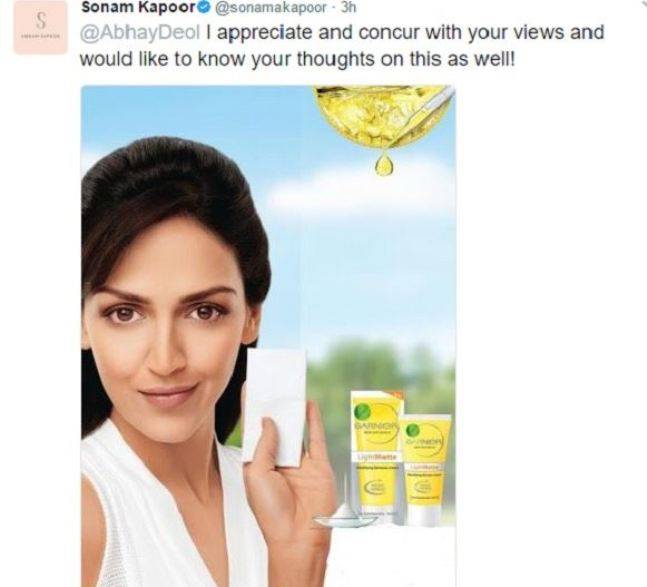 Sonam Kapoor Vs Abhay Deol
However Abhay did not get flustered and replied instantly.

Sonam Kapoor Vs Abhay Deol
Then Sonam said, "I shot this campaign ten years ago and didn't understand the ramifications. Thank you for bringing this to the forefront."
Abhay was again quick to reply.
More power to you @sonamakapoor maybe you can use your power as well to take this further than the forefront. 😊 https://t.co/FVJcj2Wp7T

— abhay deol (@AbhayDeol) April 12, 2017
Sonam seemed to get angry and replied in a stern manner.

Sonam Kapoor Vs Abhay Deol
However, Sonam deleted all her tweets. And in between all the discussion, Twitteratis got all excited and trolled Sonam Kapoor.
Twitter came in full support of Abhay while criticizing Sonam calling her "powder queen " and "attention seeker".
Here are some mean tweets against the actress.
Why you deleted your tweets if u believe in something then stand by it

— Vishal Chauhan (@vis_chauhan) April 13, 2017
parineeti won an award for losing weight.no fun if sonam can't win national under handicap category nxt yr #punonly

— Mehmood (@mehmoodahmedmd) April 13, 2017
Only if @sonamakapoor would have taken 5 mins to read your views instead of wasting her time looking for a pic to prove You wrong:.

— Dnyanada Dixit (@dnyanadadixit) April 12, 2017
Why did you delete your tweet @sonamakapoor ? Felt ashamed that your personal attack was so uncalled for?

— Anita M (@anita6_m) April 13, 2017
@sonamakapoor proved today that celebrities are good for nothing. Its only Money that matters, hypocrites!
More power to you @AbhayDeol

— Shveta Saxena (@ShvetaSays) April 13, 2017