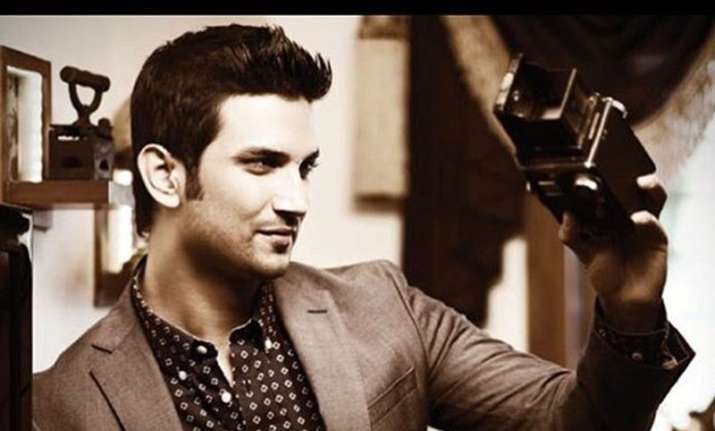 The M.S. Dhoni fame actor Sushant Singh Rajput recently said in an interview that he doesn't portray the characters which are not challenging and he gives more priority to the story. The actor made his Bollywood debut in Kai Po Che, in which he portrayed the role of a cricket fiend, beautifully essayed the role of a detective in Detective Byomkesh Bakshi and recently was seen in the biopic of M.S. Dhoni, in which he played the role of M.S. Dhoni. Sushant has always been in the limelight for his challenging roles, hard work and dedication. 
Recently in an interview Sushant said, "When I know that a certain film is commercially viable and the character can be easily done by me then I don't do these kinds of films at all. I always want to challenge myself with each of my film as an actor. It used to happen with me in Detective Byomkesh Bakshi and M.S. Dhoni: The Untold Story that I won't be able to pull it off and that same feeling I had before doing Raabta as well. When I heard that I am doing two characters which are completely different from each other then I was game for it."
When asked about his upcoming movie he said, "I don't believe in re-incarnation, so for me at least the story has to be so good that I can't deviate from my seat for three hours and when I heard this script, I forgot whether I believe in re-incarnation or not. When we were working on it, we already knew what each character is but at the same time we were exploring lot of things and that gives immense satisfaction and whole new experience as an actor."
The Kai Po Che actor also talked about his professional relationship with co-star Kriti Sanon. He said that Kriti and Rajput has only one thing in common and it is that that they are complete foodies. Other than that both of them are quite different from each other. Kriti talks a lot and is filmier than Sushant. They share a great compatibility while working together. 
When questioned about the box office pressure of his upcoming flick Raabta, Rajput said, "The amount which film collects is not related with me and my acting abilities. I feel, If I, with all my skills, honesty and professionalism part of already a good story then I can add value but if story is not working then me, being in the film and my previous film collecting Rs.130 crores doesn't mean anything."