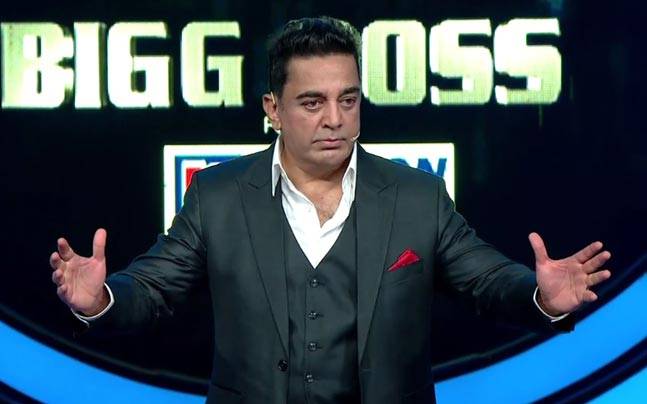 Actor Kamal Haasan, who is currently seen hosting one of the popular shows of the small screen Bigg Boss Tamil has revealed that he will finish his work commitments by the end of 2018. He added that he will get into politics only after finishing his projects. Kamal stated that Bigg Boss Tamil is at its final leg and then he is occupied with the post production work of his upcoming film Vishwaroopam 2.
The actor went on to say that the shooting of Telugu-Hindi comedy Shabash Kundu was postponed due to his accident and thus they have a long schedule for it also.
Talking about the time when he will enter politics, Kamal informed that he will complete his pending work in cinema by the end of 2018 and will actively involve in politics in 2019. He added that once a person declares that he is getting into politics then there is no holiday.
The actor revealed to a leading daily that if he took up his position legally in politics then he will surely have to quit the cinema. Talking about the corruption, Kamal said that it can't be stopped overnight.
On a related note, Kamal's innovative way of hosting Bigg Boss Tamil and his friendly interactions with the contestants, has made it one of the most loves shows of the small screen. The reality show is moving towards its final and it is yet to be seen which contestant wins the show.