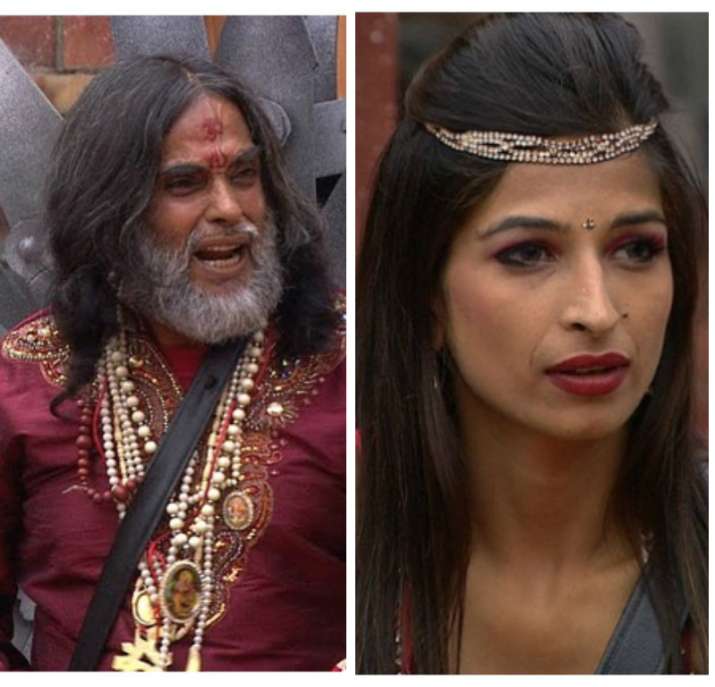 Bigg Boss 10 contestants Priyanka Jagga and Swami Om have always been known to make controversial headlines. This time, both have made it to the news together as a "couple".
Buzz has it that Priyanka Jagga is in a relationship with Swami Om and that they are living together. Speculations were also rife that Swami Om underwent a makeover just to impress his lady.
Further, it was said that the "new couple" would be joining Nach Baliye as a wild card entry.
Now, Priyanka herself has spoken and rubbished all such rumours saying that the news is nothing but false.
Speaking to Times of India, Priyanka Jagga said, "This is all fake news, I don't know where is all this coming from. I am not seeing him, neither am I going to any dance show with him."
"This is all done to build TRP. Fake news se TRP nahi milti (you cannot earn TRP through fake news)", an angry Priyanka added.
When asked about Swami Om living with her at her place, she promptly replied, "I couldn't live with him in the Bigg Boss 10 house, then how can I live with him in my house? You might have seen that on the show. These are all false reports. I live happily with my husband and kids."
Here are some pictures shared by Priyanka Jagga on her Instagram
​
​