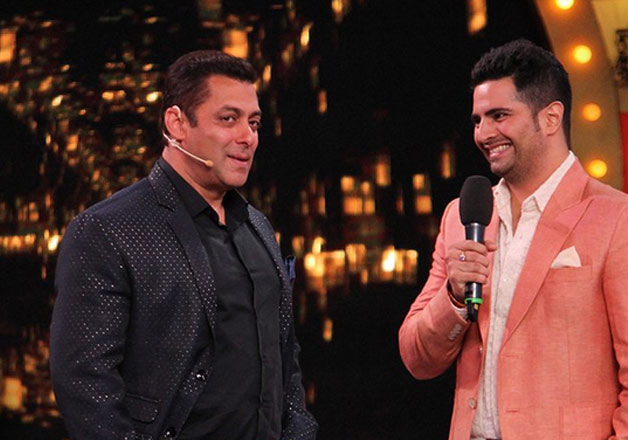 After much of the speculations, television actor Karan Mehra has finally entered the much awaited Bigg Boss 10 as a contestant. But this hasn't been a cake walk for the BB makers who have to pay a hefty amount to the actor for the show.
Karan, who rose to fame with his role as Naitik Singhaniya in Star Plus' 'Yeh Rishta Kya Kehlata Hai', has been one of the most adored television stars.
Considering his huge fan base, it was quite evident for Mehra to have some serious discussion regarding his remuneration.
The media report suggests that after a lot of meetings and cajoling, Karan Mehra was offered a whopping amount of ₹ 1 crore for his participation on the show.
Well, this was indeed a lucrative deal for the actor to ignore.
Interestingly, his sudden exit from 'Yeh Rishta Kya Kehlata Hai', after seven years of association, was also being linked up with his appearance on BB10.
However, the actor refuted the rumours saying he left the show owing to his health issues and is recovering well now.
While his fans have gone crazy to see their favourite actor on the popular reality show, Karan feels his popularity as Naitik won't earn him any winning points inside the BB house.
During an interview to a leading entertainment portal, Karan said that Naitak was just a role he was portraying on screen for seven years. Though he asserts that Naitik was an extension of Karan Mehra, the actor feels he will now get a chance to show his real self to the fans.
"Everybody has a perception of who I am and a lot of things will come to light, seeing me in my real life, how I am as a person, what all things I stand for, how I handle situations and how I live my life", Karan was quoted saying.
Karan along with 14 other contestants will be living inside the Bigg boss house for next 100 days.
The show will see Salman Khan as host for the seventh time and will be aired on Colors channel.