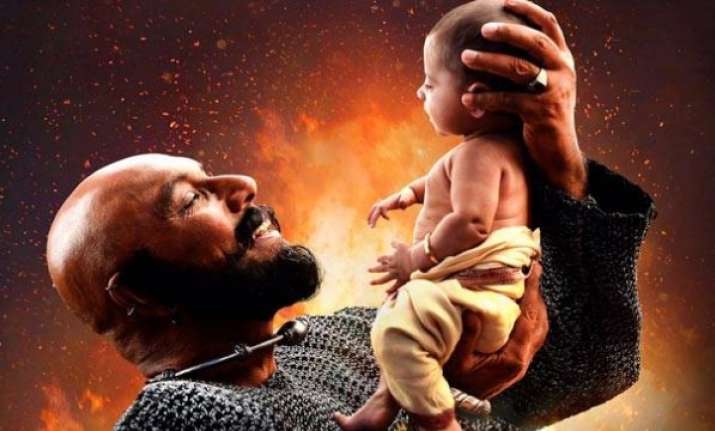 The trailer of one of the most anticipated films of the year 'Baahubali: The Conclusion' was released digitally today and now the makers are planning to showcase the sword by which Kattappa killed Baahubali at the trailer launch event that is going to held in Mumbai, later today.
To engage the audience, the makers of the epic saga have planned to display Kattapa's sword. Reports suggested that earlier the makers had planned to release the trailer digitally at 5PM after the theatre release, but it became the victim of piracy and was leaked online.
Thus, this was the reason of its unceremonious release.  
Now as the trailer is already launched on social media. The makers are using Kataappa sword to make fans crazy who have waited for 'Baahubali 2' so long to find the answer of the question 'Why Kattappa killed Baahubali'.
The spokesperson of the film has revealed that the audience will get to see the metal sword that Kattappa used in the film to kill Mahendra Baahubali. The entire team will interact with audience and media to answer their queries.
The first part of the film 'Baahubali: The Beginning' received praises from both critics and audience and also got strong response at the box office. 'Baahubali 2' is grander than 'Baahubali'. Director S.S Rajamouli has pushed the envelope in case of visual effects and action sequences.
'Baahubali: The Conclusion' was slated to release on April 28.