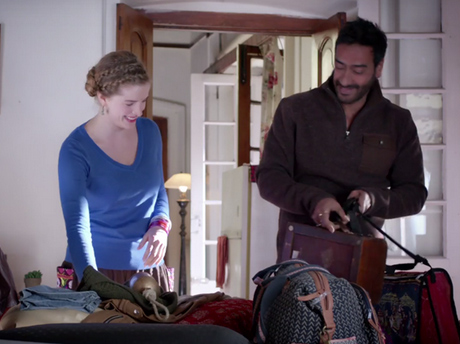 Actor,director of 'Shivaay' Ajay Devgn has many times said that the songs of the movie take the story forward. So while the trailer of the movie did not dole out anything about the story, the newly released romantic song 'Darkhaast' gives ample hints about the storyline.
Crooned by Arijit Singh and Sunidhi Chauhan, the video of the song was released today. There is no dearth of beautiful landscape, colours and intense romance in the movie. The intimacy between Polish actress Erika Kaar and Bollywood star Ajay Devgn is definitely one of the highs of the song, but there is something more that is revealed by the song.
As much as this song is about falling in love it is also about the feeling of separation. The start of the song points out that Shivaay, the mountaineer becomes the Knight in shining armour for tourist Olga, as he saves her from a near death experience. Few circumstances (maybe an accident) lead Olga to stay at Shivaay's place for a while till her foot recovers. It is during this stay that the two come close to each other, only to be separated later.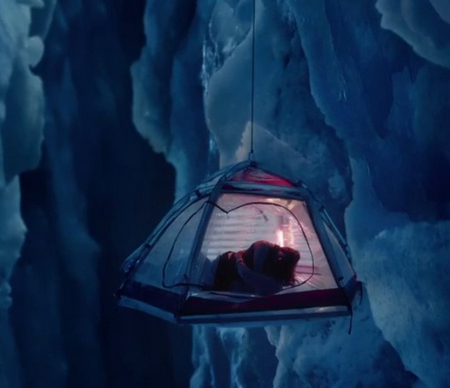 Now, Ajay Devgn has said that 'Darkhaast' is an important tipping point in the movie and a look at the song confirms this. In this song, Ajay is seen as a lovelorn man. It may be possible that something happens after the song that makes him do away with that avatar and turn into a destroyer as shown in the trailer. Also, it may be possible that Olga gets pregnant with Shivaay's child (played by Abigail Eames) which is why the father is forced to leave his house and follow his love.
One thing is however certain that 'Darkhaast' will be loved by cone buffs owing to the soothing music, amazing lyrics, spellbinding visuals and intense romance.
'Shivaay' will release on October 28.