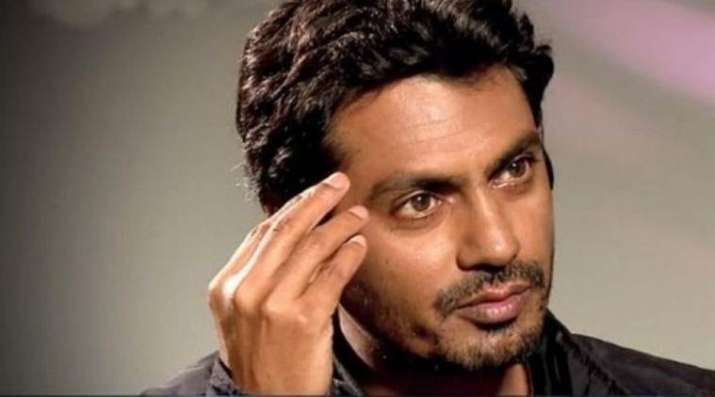 Nawazuddin Siddiqui who has been so far known for his stellar acting is now in news for all wrong reasons. The actor's explicit revelations about his relationships with ex girlfriends put him at the receiving end. After his Miss Lovely co-star Niharika Singh slammed him for disrespecting women and publishing details about her without her consent, Nawaz's first girlfriend also attacked him. Theatre artist Sunita Rajwar in a long Facebook post accused Nawaz of blatantly lying to make his book fly off the shelves. Now, after much controversies, the actor has finally decided to withdraw his book. 
Tweeting an apology on micro-blogging site, the Babumoshai Bandookbaaz actor wrote, ''I m apologising 2 every1 who's sentiments r hurt bcz of d chaos around my memoir #AnOrdinaryLife I hereby regret & decide 2 withdraw my book''. This step by Nawaz also comes after reports of a complaint being lodged against the actor surfaced. A complaint has been registered with the National Commission for Women for outraging the modesty of Niharika Singh.
I m apologising 2 every1 who's sentiments r hurt bcz of d chaos around my memoir #AnOrdinaryLife
I hereby regret & decide 2 withdraw my book

— Nawazuddin Siddiqui (@Nawazuddin_S) October 30, 2017
An extract of his book mentioning Niharika reads: ''A hundred, or so it seemed, little candles flickered beautifully. She wore soft faux fur, looking devastatingly gorgeous, her beauty illuminated even more in the candlelight. And I, being the lusty village bumpkin that I am, scooped her up in my arms and headed straight for the bedroom. We made passionate love. And just like that, out of the blue, I began a relationship with Niharika Singh, a relationship which I did not know then would last for almost one and a half years.'' The actress has accused him of manipulating a fleeting relationship. ''None of what he has written has been with my knowledge, let alone my consent. It is this very aspect of Nawaz that caused me to end my relationship with him in the first place,'' said Niharika in an interview.
Sunita has also criticised the actor for orchestrating facts in his book. Writing a long post on Facebook titled ''An Ordinary Life'' of  ''Extraordinary Lies'', the artist had put forward her side of the story. Sunita said that it was his poor thinking that made her dump Nawaz. According to the book, though both were from the National School of Drama but they never met, however, Sunita calls it false. She says that Nawaz was one year senior to him so it was obvious that they met, however there wasn't any romantic relationships between them. Sunita called Nawaz a sympathy seeker who ''skillfully shows himself in a positive light''.
Also read: Why Nawazuddin Siddiqui's explicit revelations of his romantic relationships makes us think again about consent?