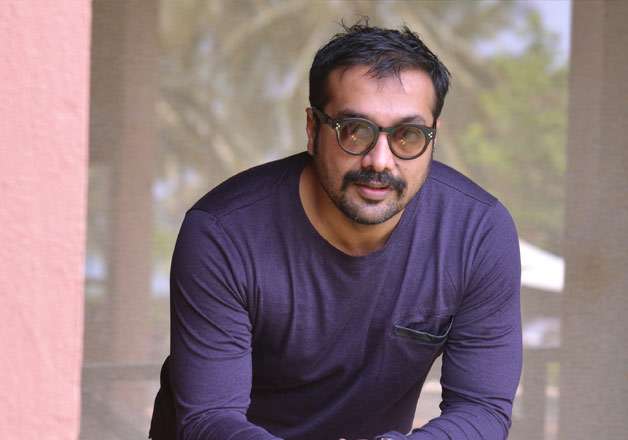 After lending out support to filmmaker Karan Johar over the 'Ae Dil Hai Mushkil' controversy, Anurag Kashyap has now targeted Prime Minister Narendra Modi about his Pakistan visit.
Anurag took it to micro-blogging site Twitter and questioned PM Modi asking why he hasn't apologized for his Pakistan trip in December 2015 during which he also met PM Nawaz Sharif.
Interestingly, this was also the time when Karan Johar was shooting 'Ae Dil Hai Mushkil'.
Salman Khan (@BeingSalmanKhan) October 14, 2016
KJo's ADHM has been facing issues for featuring Pakistani actor Fawad Khan and Cinema Owners Exhibitors Association of India (COEAI) has banned the movie in four states.
Kashyap also asked PM Modi, "Why is it that we have to face it while you can be silent??"
October 14, 2016
This is not all, the 'Akira' actor also stated that Modi had diverted on our tax, while the ADHM was made on money on which someone here pays interest.
October 14, 2016
Karan Johar's 'Ae Dil Hai Mushkil' was targeted after the Uri attacks, post which MNS demanded a ban on Pakistani artists in India.
This has in turn ascended the tensed situation between India-Pakistan.
In fact, IMPPA too had banned Pakistani artists in the country, thus dividing the showbiz industry in two parts.
Many industry people including Om Puri, Shyam Benegal, Vikram Bhatt, Mukesh Bhatt and Censor Board chief Pahalaj Nihalani have slammed the ban on the release of the film which have completed production.
On the other hand, Anupam Kher, Randeep Hooda, Nawazuddin Siddiqui has backed the ban as well.
'Ae Dil Hai Mushkil' stars Ranbir Kapoor, Anushka Sharma and Aishwarya Rai Bachchan in the lead. It is scheduled to release on October 28.
(With PTI Inputs)