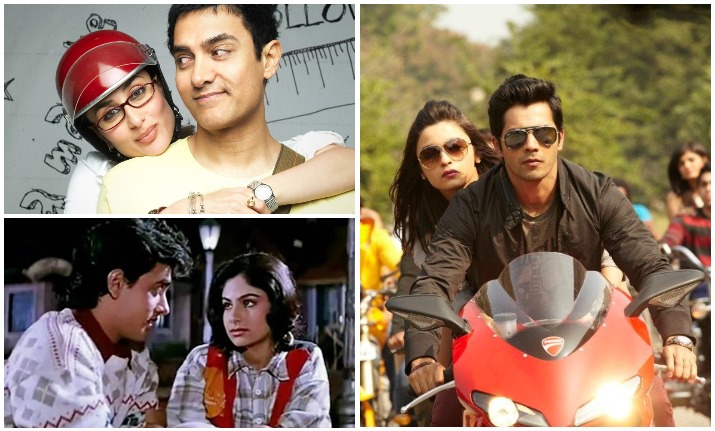 Bollywood movies are not just a means of entertainment for the cinephiles in India. These movies breathe life in our lives. There are a hundred of movies with which we can relate to at certain points of our life. For an instance, we have the song 'Kabira' playing back in our mind while our best friend is getting hitched and we are the bridesmaids or the best men. We find ourselves in the place of Aarohi or Rahul once we're madly in love with someone, or Madhav from Half Girlfriend, for that matter. Bollywood movies have touched our lives, time and again. Today we're going to talk about Bollywood movies that make us miss our college days even more.
3 Idiots
This name is inevitable in the list. We all have that one friend who just vanished off from our lives just like Ranchhoddas Chanchad (Aamir Khan) from the Rajkumar Hirani film. Every guy have a Pia (Kareena Kapoor Khan) in their life whom they've once loved and lost. We all spend sleepless nights before exams and figuring out an escape plan in case we flunked. Isn't it?
Jo Jeeta Wahi Sikandar
Being in college meant cut-throat competition and a never-bending zeal to make a name for ourselves amid the crowd. That's what Jo Jeeta Wahi Sikandar is all about. While he tries to prove himself to conceited students of an elite school, Aamir Khan realises that he's way cooler than the rest of the lot the way he is. That's what the Mansoor Khan-directorial taught us about surviving peer pressure in college life.
Ishq Vishk
The film still draws me to my television everytime it airs on the TV. The nonchalance of young Amrita Rao and Shahid Kapoor is the reason why millennials will never get over this romantic drama, come what may. If you haven't imagined yourself and your crush in the place of Shahid Kapoor and Amrita Rao while watching Ishq Vishk, you're doing something wrong, my friend.
Student of the Year
The debut movie of Alia Bhatt, Varun Dhawan and Sidharth Malhotra, Student of the Year reminds us of the intensely competitive environment we dealt with in school and college. If you ever had the Student of the Year competition at your college, you know the pressure we're talking about. Just like Shanaya, Rohan and Abhimanyu, we all had friends who now turned strangers through the course of life.
Mohabbatein
If you're a girls' school or a boys' school pass-out, you know how strict the rules and regulations in your college were. There was a time for everything, dinner time, lunch time and even the in and out times. However, rules were meant to be broken, right? Just like Jimmy Shergill, Uday Chopra and Jugal Hansraj, we've broken a couple of rules to have our fair share of freedom in college times.
Are we missing out on any Bollywood movie that reminds you of your college days? Do let us know in the comment section.