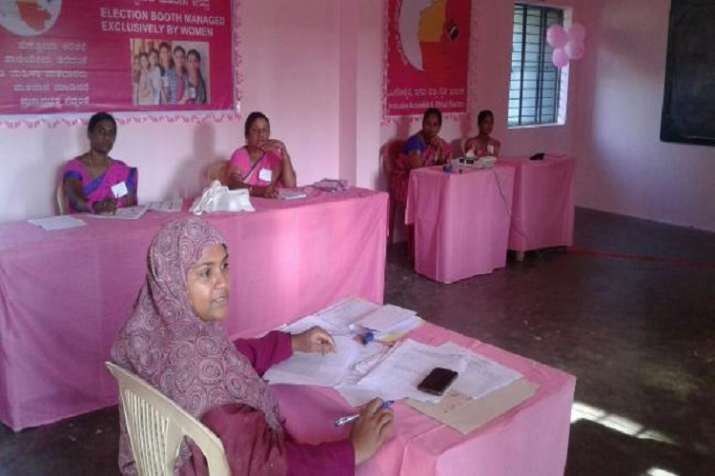 The Telangana unit of Congress on Tuesday requested the Election Commission not to introduce pink polling booths in Telangana as the colour represented the flag colour of the ruling TRS.
In the Karnataka elections earlier this year, the EC had set up 450 pink booths known as "Sakhi", entirely managed by women, right from the returning officer to the security personnel.
We have strong objections on pink colour as it represents TRS' colour. While we appreciate your intention of rising awareness about voting among women voters, we request you not use pink colour as it may influence the voting pattern in favour of TRS which will be determinantal to the free and fair election and the very spirit of democracy is destroyed, party spokesperson Sravan Dasoju said in a letter to the EC.
He also said based on the objections raised by TRS, the state Election Commission had removed NOTA" during the Greater Hyderabad Municipal Corporation elections as the key for the option was in pink colour.
Telangana goes to polls on December 7 and the votes will be counted on December 11.
(With inputs from PTI)