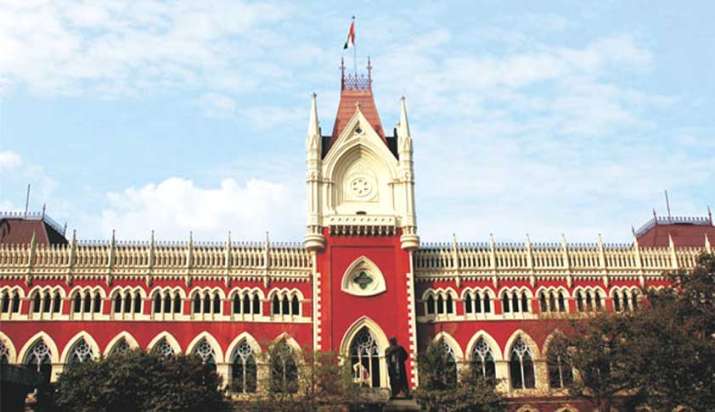 The Calcutta High Court today extended the stay on the panchayat poll process in West Bengal and said the State Election Commission's withdrawal of a notification giving an additional day for filing of nominations was in question before it.
Justice Subrata Talukdar extended the stay on the panchayat poll process till tomorrow morning when the matter would be heard again.
He said that the Supreme Court had asked the SEC to allay apprehensions of the petitioner or any intending candidate, and in line of that the Commission had extended the nomination process by a day.
It, however, withdrew the notification the very next day, which is in question before the court, the judge said, while hearing the SEC and the ruling Trinamool Congress's challenge of his order to stay the elections.
Representing the ruling TMC, its vice-president Kalyan Banerjee said the petitions challenging the decisions of the Commission was not maintainable, and that the court cannot interfere in an ongoing election process.
He claimed that under Article 243(O) of the Constitution, no panchayat election shall be called in question, except by an election petition as per law made by the legislature of that state.
Banerjee, also a TMC Lok Sabha MP, stated that the West Bengal Panchayat Act of 2003 provides that in case of any dispute in relation to panchayat polls, petitions can be moved before the civil court within 30 days after completion of election process.
He asserted that how elections would be conducted is the prerogative of the SEC, and cannot be interfered into by the high court. The Supreme Court had in its April 9 order said, "We hope and trust that in order to ensure fair and free election to the panchayats, the State Election Commission shall take appropriate steps to remove the apprehensions of the petitioner (BJP) and/or intending candidates, and they may not be deprived of their chance to contest the panchayat elections." 
Panchayat polls in West Bengal are scheduled to be held in three phases from May 1 to May 5, and the counting of votes is slated for May 8. 
The nomination process for the polls ended on April 9, but the SEC extended it by a day the same evening, following the apex court order. 
The notification was withdrawn by the SEC on the morning of April 10. 
The BJP moved the high court challenging the withdrawal, and Justice Talukdar stayed the election process on April 12. 
Apart from the BJP, the CPI(M) and the Congress, too, have moved the high court separately, challenging the SEC's decision.