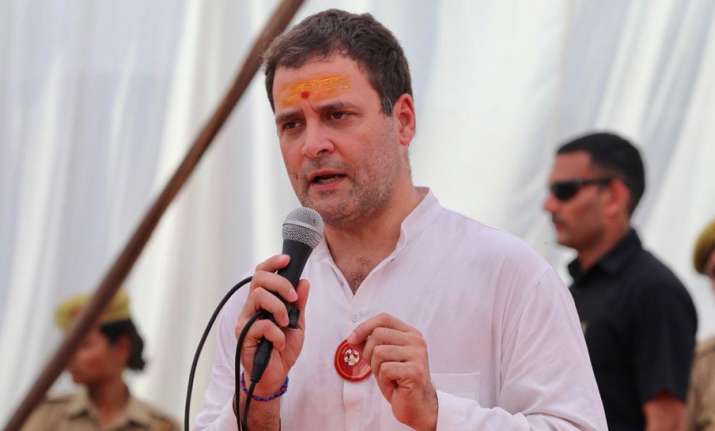 Asking Congress workers to be vigilant against "EVM tampering", party president Rahul Gandhi on Friday said that EVMs have mysterious powers in Modi's India.
Rahul Gandhi's statement came after voting came to an end in Telangana and Rajasthan.
The Congress president reminded party workers how EVMs were transported in a vehicle without any registration number in MP and reached the collection centre 48 hours after the voting ended. 
Read Also | 
"Congress party workers, be vigilant after polls close today. In MP, EVM's behaved strangely after polling: Some stole a bus and vanished for two days! Others slipped away and were found drinking in a hotel," tweeted Gandhi.
In another incident, two polling officers were "found drunk" along with EVMs inside a hotel owned by a Bharatiya Janata Party functionary.
Reporting the incidents to the Election Commission, the Congress on Tuesday had demanded a probe alleging that the BJP was "in collusion with the local administration" in attempting to tamper with EVMs during the November 28 Madhya Pradesh Assembly polls.