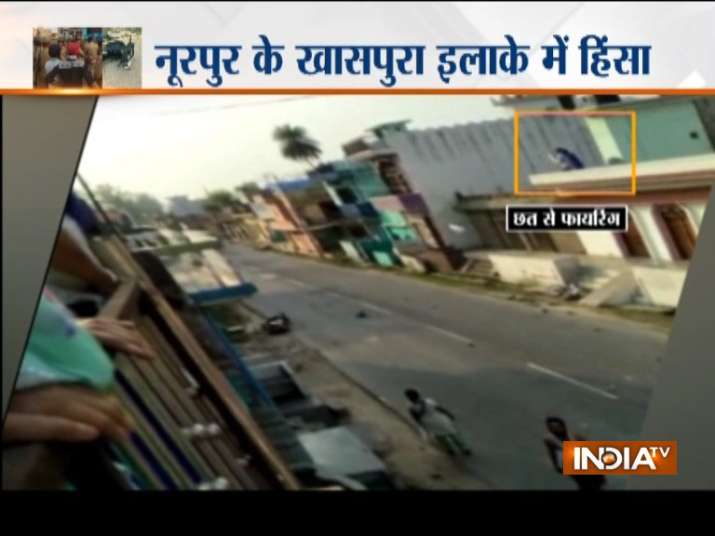 Bharatiya Janata Party workers allegedly clashed with Samajwadi Party men during the victory procession of the winning SP candidate Naim ul Hasan who defeating nearest rival Avni Singh of the BJP by a margin of 5,662 votes earlier today. 
The visuals from the scene show a section of people pelting stones on the procession and subsequently opening fire at the winning SP candidate's cavalcade. The reports claim that the miscreants were the supporters of BJP leader Avani Singh. The police or party is yet to confirm the reports. 
The incident took place on Thursday evening when Hasan's victory procession was passing through Khaspura. Reportedly miffed by the party's loss, alleged BJP supporters started pelting stones from a rooftop. The situation spun out of control when the gunfire started being exchanged between SP and BJP workers. Several cars were damaged in the process. There are no reports of injuries or casualties. 
Also read | Assembly Bypoll Results 2018: Major boost to opposition parties, BJP victory limited to one out of 10 seats
The police arrived soon and put an end to the ruckus. The DSP told India TV that the miscreants will be identified and strict action will be taken. 
Hasan, who was supported by other opposition parties also, polled 94,875 votes while Avni Singh polled 89,213 votes, returning officer Dhruv Tripathi said.
A bypoll was necessitated following the death of Avni Singh's husband BJP MLA Lokendra Singh Chauhan in a road accident in February.
Also read | Noorpur Assembly Bypoll Result: Samajwadi Party's Naimul Hasan wins
Watch video: