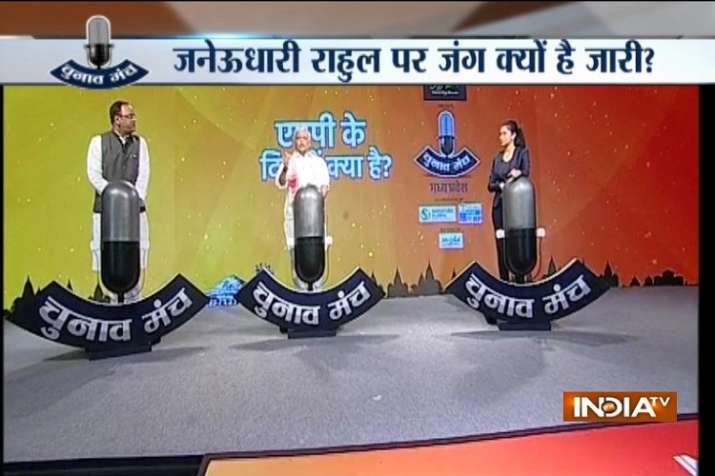 "Farmer suicide is unfortunate, but such incidents happened under the Congress rule as well," said BJP national vice president Prabhat Jha, at a debate on upcoming Madhya Pradesh Assembly Elections, at India TV's daylong conclave 'Chunav Manch' in Bhopal. Jha was accompanied by Congress' Arun Yadav as co-panelist.
Terming Yadav as his relative and elder brother, Jha defended difference of opinions in politics however, said there cannot be differences in relationships.
His statement was supported by his co-panelist Yadav, who said, "my family is connected with the family of Prabhat Jha and we will always be relatives, despite being from different political parties."
Jha further commented on the developmental work undertaken by the Shivraj-government in Madhya Pradesh and said the BJP has taken forward the prestige of the state.
"Who would have thought that education and marriages of their children would be borne by the government? We have upheld the prestige of Madhya Pradesh," he said.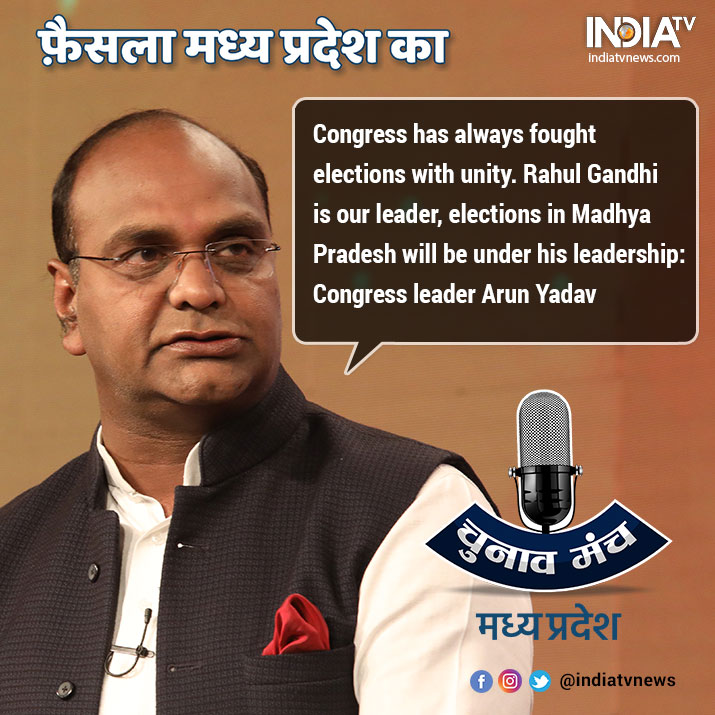 Slamming the Congress party, Jha said "Madhya Pradesh is moving towards being an open-defecation free state, the issue however remains since the time of Congress rule, but it never addressed it."
"If the people of Madhya Pradesh have voted for us, it implies we have worked for the them and that they are satisfied with the work we have done for them," he further said.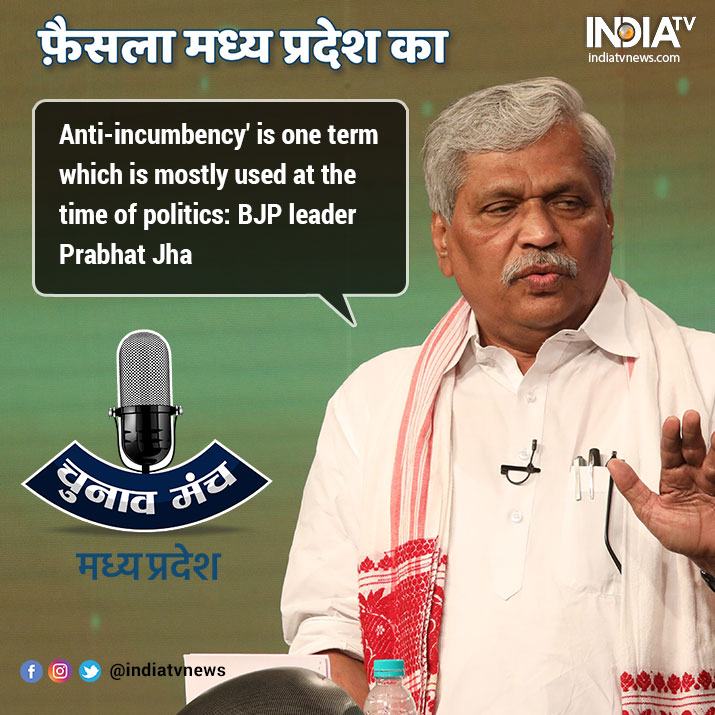 Yadav, on the other hand, defended Congress President Rahul Gandhi's visits to temples and alleged politics by the BJP over it.
On being questioned about the construction of Ram temple in Ayodhya, Jha said the issue is not political in nature, but is related to the religious beliefs of all.
Madhya Pradesh goes to polls on November 28 and the votes will be counted on December 11.
Watch full video here