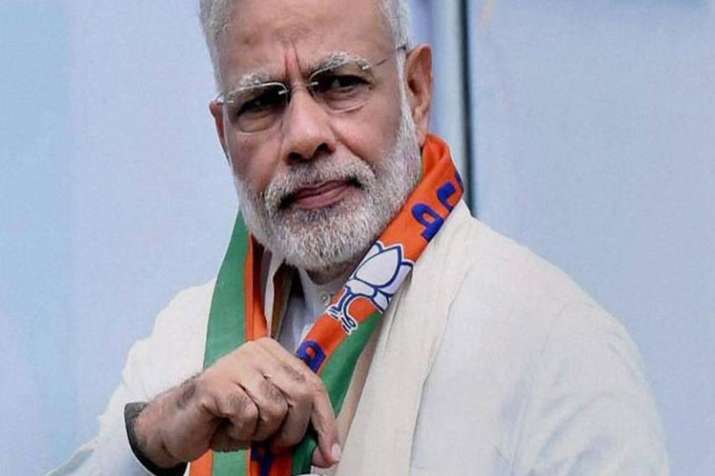 Prime Minister Narendra Modi on Thursday promised a "grand statue" of 19th-century reformer Ishwarchandra Vidyasagar at the same spot where his bust was vandalised in Kolkata.
A bust of Vidyasagar was vandalised during the violence that took place during Bharatiya Janata Party (BJP) chief Amit Shah's road show in Kolkata. The BJP and the Trinamool Congress (TMC) have since been blaming each other for the incident.
Addressing a rally in Mau district, the Prime Minister said, "We saw hooliganism by Trinamool Congress workers again during Amit Shah's roadshow in Kolkata. They vandalised Vidyasagar's statue. Such people should face strong action."
"We will install the statue made of 'panch dhatu' (five metals) at the same place where the earlier status was installed. We are committed to Vidyasagar's vision," he added.
The Election Commission, which has curtailed campaigning in Bengal, has said it was "deeply anguished at the vandalism done to the statue" of an icon who, "besides his many other achievements as a philosopher, academic educator, writer and philanthropist, worked all his life in the cause of widow remarriage which was unthought and unheard of in the ultraconservative society in those days".
PM Modi also took a dig at the SP-BSP alliance and said that ticket to contest the Lok Sabha elections had been given to one who was absconding after being booked for rape.
"SP has this history in UP, people know, but Behenji will you seek votes for such candidates?" he asked Bahujan Samaj Party (BSP) leader Mayawati.