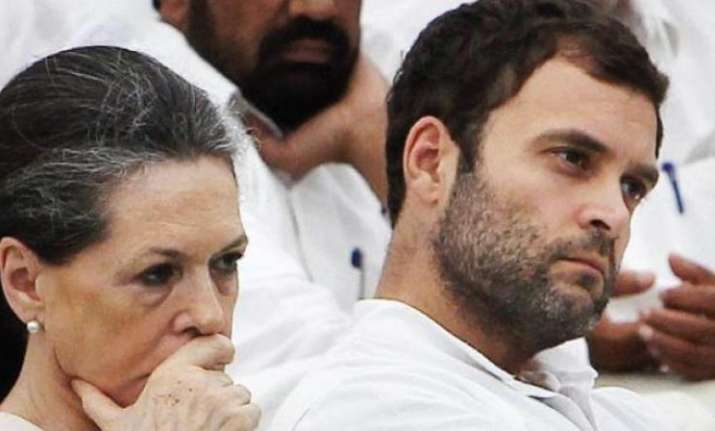 In a major development, opposition Congress, TDP and CPI on Tuesday joined hands to form a grand alliance to take on the ruling TRS in Telangana in the ensuing Assembly elections.
The leaders of these parties announced after first round of talks that they are forming the alliance. 
This is the first time in Telugu Desam Party's 35-year-old history that it is joining hands with the Congress in a state.
Catch all the latest news about Lok Sabha elections 2019 HERE
State Congress chief Uttam Kumar Reddy said they would try to bring together all opposition parties to defeat Telangana Rashtra Samithi (TRS). The alliance will also seek support of all people's organisations, employees, unemployed and women's groups.
The leaders of Congress, Telugu Desam Party (TDP) and Communist Party of India (CPI) met at a star hotel in the city. This was their first meeting to form an alliance.
Chief Minister K. Chandrashekhar Rao last week dissolved the Assembly to go for early elections. The polls are likely in November.
The opposition parties have termed TRS chief's action as undemocratic.
Uttam Kumar Reddy, TDP's Telangana unit president L. Ramna and CPI's state secretary Chada Venkat Reddy and other leaders of the three parties held the talks.
Later, they joined leaders of other opposition parties to meet Governor E.S. L. Narasimhan and demand President's rule in the state.
They said that free and fair elections were not possible in Telangana with Chandrashekhar Rao as the caretaker Chief Minister.
The state Congress chief later told reporters that the opposition parties have expressed their concern over KCR abusing power for the benefit of TRS. They said KCR had openly claimed that he had discussed with Central Election Commission to hold the elections in November.
"This is against the principles of democracy and against the Constitution. Holding of elections and formation of government is the duty of Election Commission and not the ruling party's," he said.
Uttam Kumar Reddy said that Prime Minister Modi, CM KCR and Election Commission appear to be in connivance to suppress people's democratic rights. 
He said that the Election Commission had announced the schedule for revision of electoral rolls on September 1. The entire process was to be completed by January 4.
It is pertinent to mention here that the Congress party is also trying to form a grand alliance against the Modi government in the Lok Sabha elections 2019.