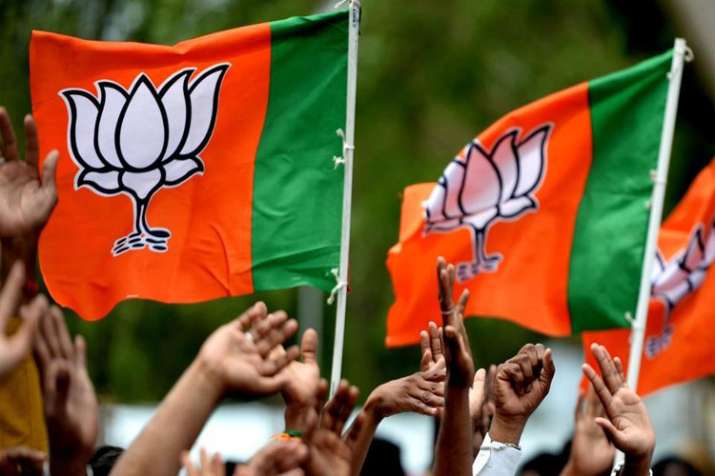 The BJP's central election committee on Tuesday met to deliberate upon the names of party's candidates in various states for the Lok Sabha elections, mainly for Uttar Pradesh, Uttarakhand and Chhttisgarh. The meeting ended late on Tuesday night and is likely to resume today. 
This is the second meeting of the BJP's CEC, which includes party chief Amit Shah and Prime Minister Narendra Modi.
The BJP had almost finalised its candidates for seven northeastern states, Bihar, Maharashtra, Andhra Pradesh and Telangana in an earlier meeting.
Also read | BJP CEC meets to finalise candidate list, announcement likely on Wednesday
The party CEC is likely to announce the list of candidates today, but sources have revealed names of 24 probable candidates: 
Uttar Pradesh: 
VVIP seats: 
Varanasi - Narendra Modi
Lucknow - Rajnath Singh 
Amethi - Smiriti Irani
Mathura - Hema Malini 
Noida - Mahesh Sharma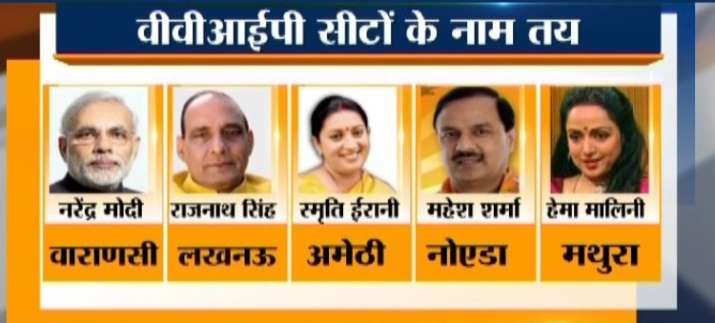 Other probable candidates: 
Kanpur - Satish Mahana
Gazipur - Manoj Sinha
Bagpat - Satyapal Singh 
Chandauli - Mahendra Pandey 
Bareily - Santosh Gangvar 
Ghaziabad - VK Singh 
According to sources, BJP CEC may not field the same candidates on 18 Lok Sabha seats in Uttar Pradesh.
Chhattisgarh: 
According to sources, the Chhattisgarh unit has request party CEC to change candidates to all 11 seats. The new candidates are likely to be:
Rajnandgaon - Raman Singh
Raipur - Brijmohan Agrawal
Durg - Prem Prakash Pandey
Bilaspur - Amar Agarwal
Uttarakhand:
Nainital - Ajay Bhatt 
Pauri - Tirath Singh Rawat 
Haridwar - Ramesh Pokhriyal Nishank 
Almora - Ajay Tamta 
Tihri Garhwal - Mala Rajlakshmi 
Maharashtra: 
Nagpur - Nitin Gadkari 
Mumbai North - Poonam Mahajan
Mumbai Northeast - Kirit Somaiya
Bihar: 
Patna Sahib - Ravi Shankar Prasad 
Arrah - RK Singh
Buxar - Ashwini Choubey
Patna Rural - Ram Kripal Yadav
Saran - Rajiv Pratap Rudy
Bettiah - Sanajy Jaiswal
Also read | Ravi Shankar Prasad may contest from Patna
Who are not contesting elections: 
Key BJP faces not fighting Lok Sabha elections include: 
LK Advani: Advani's son- will be fielded from his traditional bastion 
Murli Manohar Joshi: The 85-year-old BJP veteran has told party that he will not contest elections. His seat Kanpur will go to Satish Mahana
Sushma Swaraj: One of the most revered Union ministers of the Modi cabinet had announced last year that she will end her political career after this term due to ill health
Amit Shah: Rajya Sabha MP Amit Shah has decided not to contest Lok Sabha elections and focus of managing campaigns for the party.