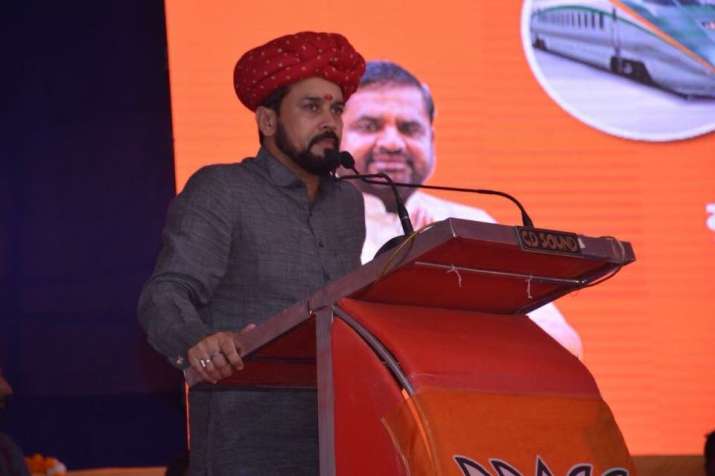 With Assembly polls in Himachal Pradesh around the corner, the BJP is seeking to garner the support of spiritual leaders with large followings in the state.
As a part of this exercise, BJP MP Anurag Thakur recently visited the headquarters of the influential Radha Soami sect in Beas, near Amritsar in Punjab.
He is understood to have got the blessings of the leader of the sect, Gurinder Singh Dhillon, for the November 9 polls, sources said.
When contacted, Thakur, the son of former Himachal Pradesh chief minister Prem Kumar Dhumal, confirmed that he visited the Radha Soami sect headquarters and also attended a prayer meeting there.
"I am a follower of the sect, so I went there and attended the satsang. Babaji (Dhillon) told me to convey his wishes to Dhumalji," he told PTI.
The Radha Soami sect has a huge following in Haryana, Punjab and Himachal Pradesh. It enjoys a considerable influence in over 60 of the 68 Assembly seats in Himachal.
Congress vice-president Rahul Gandhi, along with party leader Amarinder Singh, had also visited the sect headquarters in December last year, ahead of the Punjab Assembly polls.
The Congress won the Punjab polls and Singh became the chief minister.
In the Himachal polls, the BJP is in a direct contest with the ruling Congress.
The state has been alternately ruled by the Congress and the BJP for the last few decades.
The Congress has declared incumbent Virbhadra Singh as its chief ministerial candidate again, but the saffron party is yet to announce its chief ministerial face.