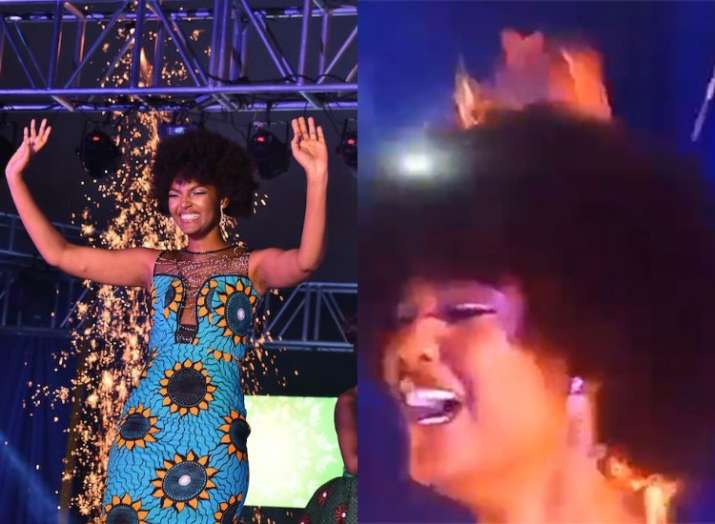 While being crowned as the winner of a beauty pageant is the most beautiful day in any girl's life, it turned out to be a disaster for Miss Congo Dorcas Kasinde whose hair caught fire just after her winning moment. The lady emerged as the winner of Miss Africa 2018 pageant recently and a video is going viral on the internet in which she is getting emotional as her name is announced as the winner, but her happiness turns into panic in no time. Following the announcement of the winner, celebrations kicked off with ample fireworks near the stage and Miss Africa's hair caught fire on the stage. 
During the annual pageant held in Cross River State in Nigeria, Kasinde was seen hugging a fellow contestant after hearing her name as the winner when the accident happened. Luckily, before things went wary, a man jumped in behind her and helped to put out the flames. Watch the video here-
Miss Congo, Kasinde's hair caught on fire after she was crowned Miss Africa 2018 on stage. https://t.co/6VxXGD58S5

— Africa Facts Zone (@AfricaFactsZone) December 28, 2018
However, things are fine after that as the beauty queen later shared a video thanking her fans for all their support and claims that she is happy to be the new Miss Africa 2019 Calabar.
For latest stories breaking the internet, check out our BUZZ section!