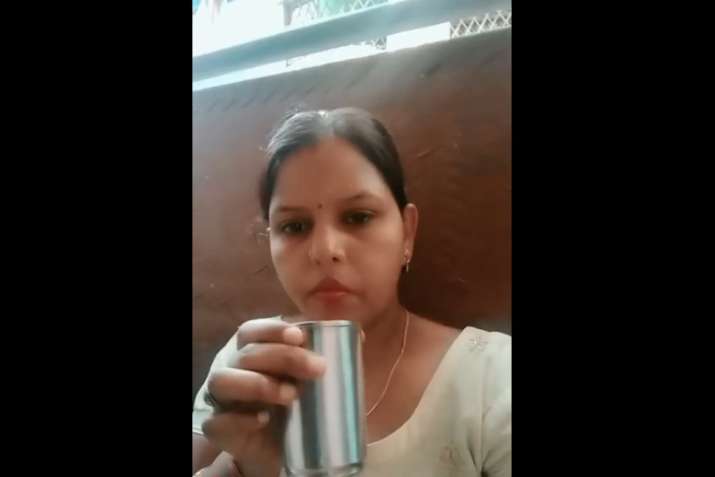 Did your friend ever offer you a cup of tea with such affection as this woman in the video does? If you're living under the rock lately, let's take you back to few days ago. Internet is full of hilarious videos of a woman saying, 'Hello friends, chai pi lo'. The woman, who goes by the name Somvati Mahawar, didn't see it coming that her one harmless video would become a trend on the social media overnight. Her 15-second video politely offering chai to her viewers has clocked thousands of views on social media. Not only chai, the generous Somvati Mahawar has offered watermelons and muskmelons as well.
Somvati Mahawar shared her video from Vigo Video app, which lets you create and share short videos on social networking websites. She has recorded more than 400 videos, among which few are going viral. She has over 28k followers on her popular account.
Soon after, internet got busy with making some LOL-worthy memes with the one-liner, 'chai pi lo friends'. 
Recently, a middle-aged man shaking his legs during a wedding function has taken the social media into tizzy. The man, Sanjeev Shrivastava is being fondly referred to as Govinda Uncle by the netizen. Some even commented that he's giving even Govinda a run for his money.
Many famous celebrities including the Chief Minister of Madhya Pradesh, Shivraj Singh Chauhan shared his video on Twitter and wrote few words in his appreciation.
हमारे विदिशा के भोपाल में कार्यरत प्रोफ़ेसर श्री संजीव श्रीवास्तव जी की ज़िंदादिली ने पूरे भारत में इंटरनेट पर तहलका मचा दिया है। मानो या ना मानो मध्यप्रदेश के पानी में कुछ तो ख़ास बात है... pic.twitter.com/8qM15uZVXF

— ShivrajSingh Chouhan (@ChouhanShivraj) June 1, 2018
Talking to a leading daily, Sanjeev said, "I have been dancing since 1982. Dance is a god-gifted talent in me. I was inspired by my mother Mohini Devi Shrivastava who has been a classical dancer. I have not got any formal training. I won Madhya Pradesh's best dancer award three times in the eighties in competitions held in Bhopal."
Surely, Somvati and Sanjeev have won the internet with their nonchalance and the nerves to be themselves even in front of the cameras. Kudos to these well-deserved internet sensations!