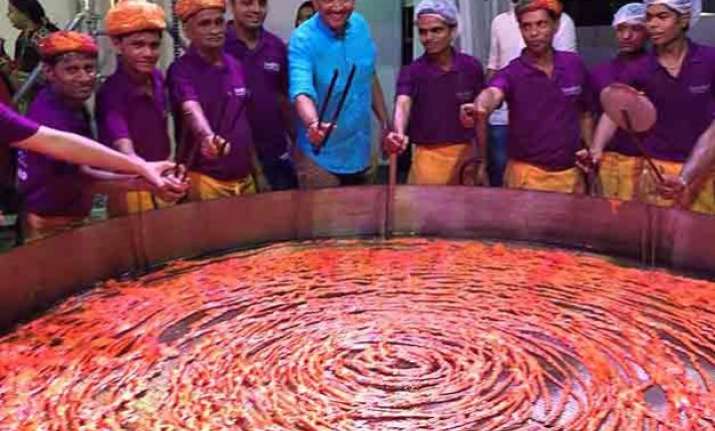 If you have a sweet tooth, this is gonna be awesome. And, if you are a Mumbaikar then nothing like it. In the next day or two, you might get a chance to dig into the sweet flavours of Indian sweet dish Imarti at Mumbai's Sanskriti restaurant which now holds a world record of creating the biggest and juiciest imarti.
Indian celebrity Chef Sanjeev Kapoor along with 9 regular workers at the restaurant created world's largest Imartii.
On his Facebook page, Sanjeev Kapoor shared some amazing photos from the event captioning: "Lo Karlo Baat, Isse Kehte Hai Jalebi".
Check out the pics here: