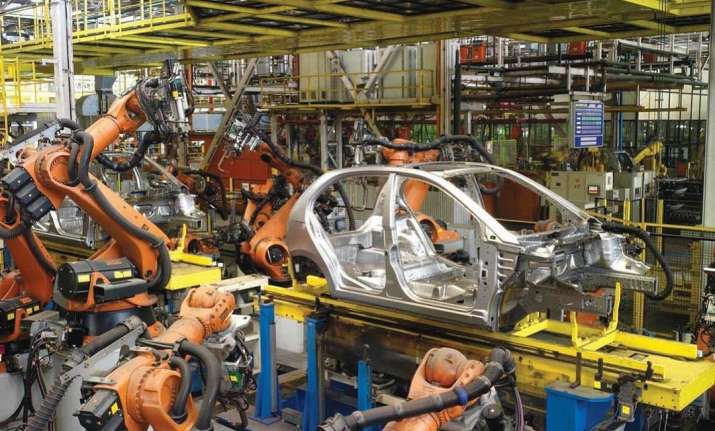 Indian economy is likely to grow by around 7.5 per cent in 2018 and 2019, according to global credit ratings, research, and risk analysis firm Moody's Investors Service.
In a report titled "Global Macro Outlook: 2018-19 (August 2018 Update)", the firm said Indian economy grew at a higher rate of 7.7 per cent in the first quarter of 2018.
"We expect the Indian economy to grow around 7.5 per cent in 2018 and 2019. Economic activity grew by 7.7 per cent in the first quarter of 2018," the report said.
The report said that high frequency indicators suggest a similar outturn for the second quarter, adding growth was supported by strong urban and rural demand and improved industrial activity.
According to the firm, PMI (Purchasing Managers Index) and the index of eight core industries (ECI) shows robust activity in the industrial sector. 
"A normal monsoon together with the increase in the minimum support prices for kharif crops, should support rural demand," the report said.
"Thus, despite external headwinds from higher oil prices and tightening financing conditions, growth prospects for the remainder of the year remain in line with the economy's potential." 
Besides, the agency said that the Reserve Bank of India (RBI) is expected to continue on a steady monetary policy tightening path into 2019. 
It pointed out that a rise in core inflation and vulnerability to tightening external financial conditions as the main concerns behind the trend. 
"Retail inflation in India has risen as per our expectations since mid-2017, but remains stable around 5 per cent. But core inflation has moved up in recent months to 6.2 per cent," the report said.
"The run up in energy prices over the past few months will raise headline inflation temporarily. The impact on food inflation from increased procurement prices to farmers, will be mitigated somewhat by the expected rise in farm output because of a good harvest."
In addition, the company said that the upside to inflation comes from strengthening demand, which is reflected in rising core inflation. 
"We therefore expect the RBI to continue on a steady tightening path into 2019," the report said.
In July, the RBI had raised the benchmark repo rate by 25 basis points for the second time in two months to 6.5 per cent.
(With IANS inputs)