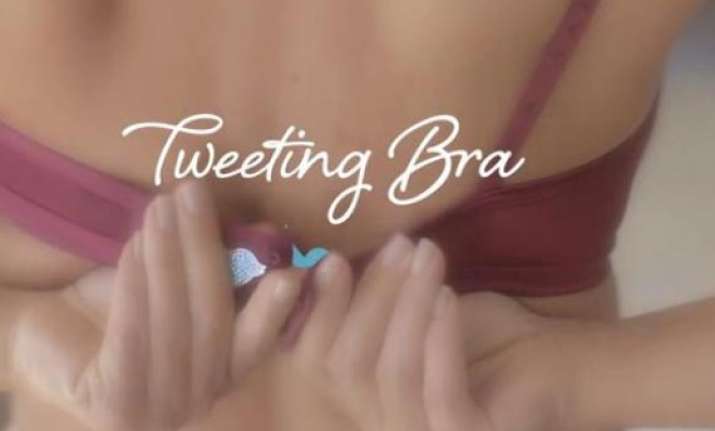 New Delhi: With the view to remind women of their monthly breast self-exam and promote breast cancer awareness, Nestle Fitness, with its ad agency Ogilvy Athens, introduced a high-tech, pink bra that automatically sends a tweet each time it is unhooked
Yes, the bra actually tweets every time it is unclasped.
The bra is a Bluetooth-connected magenta contraption with a sparkly baby-blue bird clasp. Posting under the obvious handle @tweetingbra, the Tweeting Bra is promoted by a Greek advertising agency as a system to remind women to perform breast exams, firing off a mnemonic each time it is unhooked by its one-and-only wearer, Maria Bakodimou — who is, pretty much, the Oprah of Greece.
"It's the first and only bra that tweets with a mission to remind you one thing you should never forget: your monthly breast self exam," said Nestle Fitness.
The digital undergarment is not for sale, but only for the breast awareness campaign.
Bakodimous' Twitter account has been sending reminder messages to nearly 149,000 followers everytime she unhooks her bra.