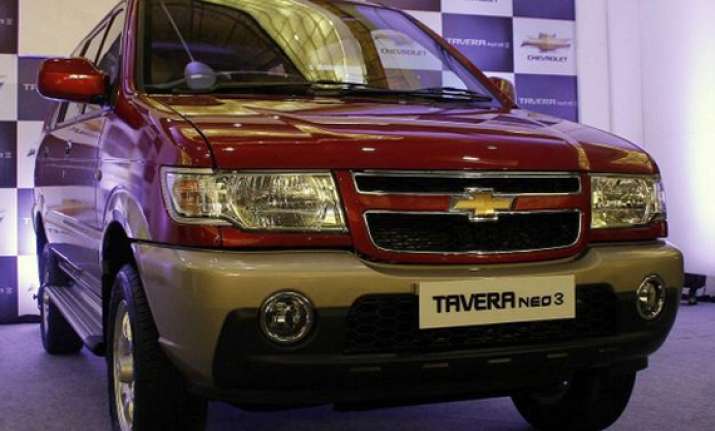 New Delhi: Automobile giant General Motors (GM) has committed a "corporate fraud" to make vehicles that violated emission norms and eventually forced the recall of 1.14 lakh Chevrolet Taveras in India in July, a government appointed panel probing the issue has said in a report.
The report said the fraud was carried out with "full knowledge and complicity" of some of its top management, who were there between 2005-2012.
The government has set up the committee to find out whether the auto major had a role in violating the engine testing norms after it recalled its vehicles for flouting the compliance of production (COP) norms. Under the COP rules, firms have to produce vehicles and components that exactly match with the specification, performance and marking requirements approved by the testing agencies.
In July, GM India recalled over 1.14 lakh Chevrolet Taveras manufactured between 2005 and 2013 for failing to meet emission norms.
The government constituted three-member panel was headed by Nitin Gokarn, CEO, National Automotive Testing and R&D Infrastructure Project (NATRIP) to investigate and fix "culpability." 
The panel has also recommended lots of measures to make vehicle testing more stringent and scientific. This includes mandatory testing of vehicles to check conformity of production (CoP) at the production stage itself. This is to make sure that the vehicles are compliant with type approval parameters from the start. At present the CoP is done only annually.
The probe panel, however, gave clean chit to Automotive Research Association of India, the testing agency, in perpetrating the violation.
GM India is yet to comment on the probe panel's report.