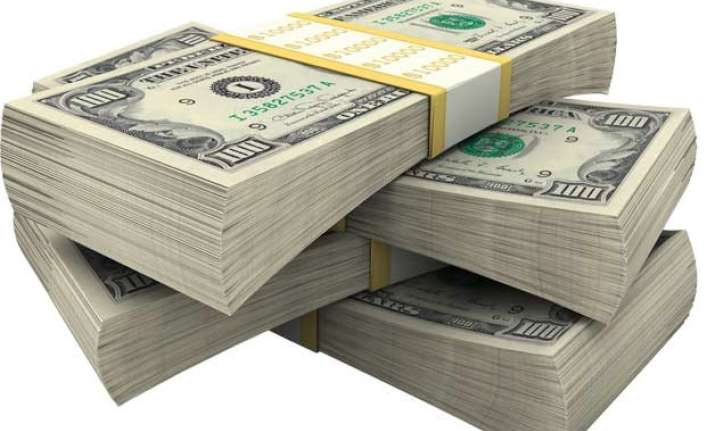 Mumbai: Foreign direct investment is likely to have hit high of $34.9 billion in financial year 2015, a massive 61.6% jump from $21.6 billion in the previous fiscal, according to a report by Japanese brokerage Nomura.
According to the report, the FY 2015 inflows are 1.7% of GDP, up from 1.1% in the previous year.
The report by its India economists attributed the higher FDI to the growing investor confidence in the country and lower outbound FDI following weak balance-sheet of domestic companies coupled with a weak global growth outlook.
According to the latest government data, as of April-February period of 2014-15, FDI grew by 39% year-on-year to $28.81 billion.
The Nomura report is hopeful that the current financial year will be better in terms of inflows on the back of the recent liberalisation in the FDI regime, wherein the government has put most of the sectors on automatic route and out of the purview of the Reserve Bank.
"We expect FDI inflows to pick up further in FY 2016, driven by an improving domestic growth outlook, recent liberalisation of FDI limits and government efforts to improve the ease of doing business," the report says.
Data for April-February FY 2015 shows that the infrastructure and services sectors led the pick-up. In infrastructure, telecom, oil & gas and mining sectors saw higher FDI inflows, while trading (wholesale, cash & carry) and IT services drove services inflows, the report noted.
FDI inflows into manufacturing remained lacklustre, although the auto sector was an exception, it added.
The largest single FDI inflow in recent years was the world's largest spirit maker Diageo buying out United Spirits last fical for over $3 billion for a 55% stake.
Meanwhile, in a move aimed at further improving the ease of doing business, the government has said companies need not approach the Foreign Investment Promotion Board (FIPB), which is the nodal agency for attracting foreign investment, for M&As in sectors where FDI is allowed under the automatic route.
The country ranks 142 out of the 189 countries on ease of doing business list of the World Bank.
"FIPB approval would not be required in case of mergers and acquisitions taking place in sectors under automatic route," a new FDI circular of the Department of Industrial Policy and Promotion (DIPP) said.
"This is a step towards ease of doing business. Through this, the DIPP has clarified the existing position," head of tax and FDI expert with corporate law firm Shardul Amarchand & Mangaldas Krishan Malhotra said.
Investments above Rs 3,000 crore have to be approved by the FIPB, which is an inter-ministerial body.
The circular also said the government permission will not be required for issuing ESOPS (employees stock option scheme) in sectors under the automatic route.
The government's 'Make in India' campaign and higher FDI in the defence and other sectors are likely to see a further fillip in the net inflows.