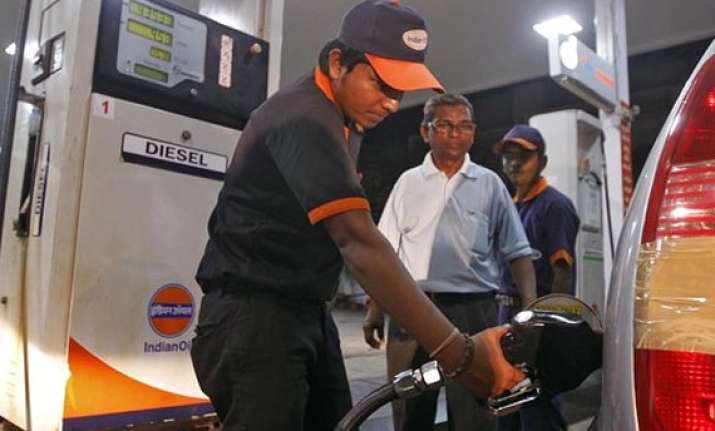 New Delhi, Feb 19: The under-recovery, or losses, on diesel for the second fortnight effective Feb 16 has increased to Rs.10.27 per litre, the oil ministry said Monday.
State oil marketing companies (OMCs) had hiked diesel rates by 45 paise per litre Friday in the second dose of a similar increase after the government partially deregulated the fuel last year.
According to the ministry, the under recovery of Rs.10.27 for the second fortnight effective past Saturday compares to Rs.9.22 per litre for the first fortnight of the month.
For domestic LPG and kerosene, under-recoveries remain the same at Rs.481 per cylinder and Rs.31.60 per litre respectively for February 2013, as under-recoveries on these are calculated on a monthly basis.
"OMCs effective Feb 16, 2013, are incurring daily under-recovery of about Rs.454 crore on the sale of diesel, PDS kerosene and domestic LPG. This was Rs.400 crore per day for the previous fortnight," a statement from the oil ministry said.
The Indian basket crude oil price as on the last trading day stood at $114.49 (Rs.6,181.32) per barrel.