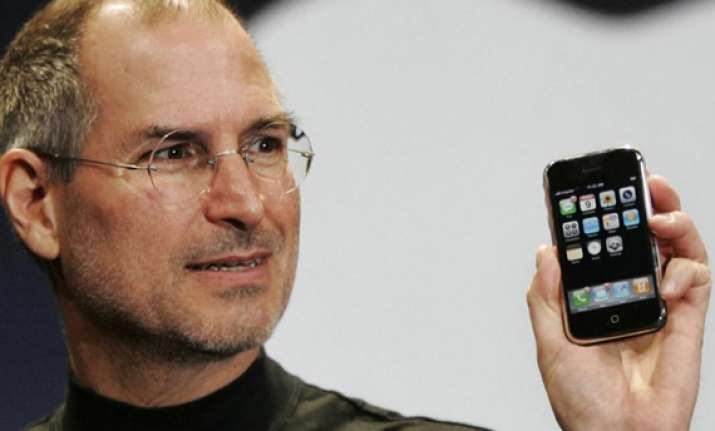 New Delhi: Apple's late co-founder Steve Jobs could be among celebrated individuals featured in a future lineup of U.S. postage stamps, according to The Washington Post.
Steve Jobs is the only tech-related icon on the list, and other popular figures include Johnny Carson, Wilt Chamberlain, Harvey Milk, Jimi Hendrix, James Brown, former President George W. Bush and Michael Jackson.
The new postage stamps are currently under development with the design department at the postal service and were discovered on a leaked list of planned stamps covering the next two years. The exact date of its release couldn't be ascertain because the announcement of new stamps is kept private up until a few months before the stamp is actually ready.
The document also shows stamps related to animated characters and shows such as Peanuts, Dora the Explorer and Hanna-Barbera.
Susan McGowan, US Postal Service's executive director for stamp services and corporate licensing, said the list's subjects "are subject to change" at any time.
Steven Paul Jobs was the co-founder, Chairman, and CEO of Apple Inc and former CEO of Pixar Animation Studios. In the late 1970s, Jobs, with Apple co-founder Steve Wozniak, created one of the first commercially successful personal computers. His achievements include popularizing the personal computer, leading the development of groundbreaking technology products including the Macintosh, iPod, and iPhone, and driving Pixar Animation Studios to prominence. Jobs' charisma, drive for success and vision led to significant changes in terms of how technology integrates into and affects the daily life of most people in the world.
Steven Paul Jobs, the co-founder, two-time CEO, and chairman of Apple Inc., died October 5, 2011, after a long battle with cancer. He was 56.