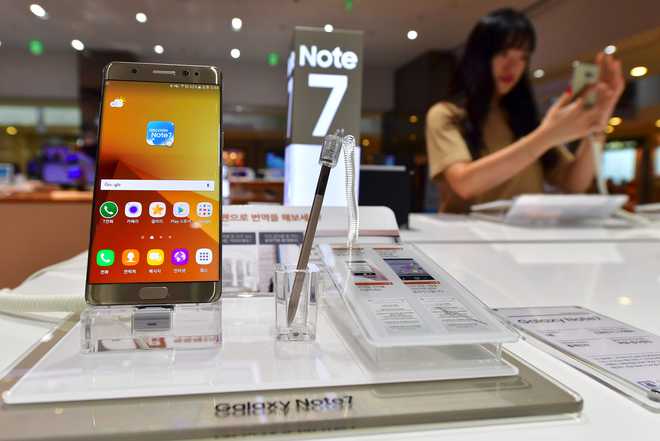 Tech giant Samsung Electronics' decision to globally recall its Galaxy Note 7 is expected to prove quite expensive for the company.
According to a report by Bloomberg, the move to replace the 2.5 million Note 7 phones that were already shipped to retail partners and customers may cost the South Korean company a staggering $1 billion (Rs 66,000 crore approximately). 
Though the company did not confirm that estimate, Samsung's head of mobile Koh Dong Jin told reporters that it was a "heartbreaking amount," reported Bloomberg.
This should come as bad news for Samsung as the Note 7 was supposed to go head-to-head with Apple iPhone 7 and iPhone 7 Plus, which are scheduled to be launched tomorrow. 
However, Samsung, being a market leader in Android-based smartphones, could put its image on stake. 
On the other hand, the estimated impact represents around 5 per cent of Samsung's projected net income of Rs 1.4 lakh crore ($20.6 billion) this year. 
According to Cresit Suisse estimates, Samsung Electronics gets about Rs 40,000 in revenue and Rs 7,200 from every Note 7 it sells. 
Shipments of the Galaxy Note 7 smartphone were delayed in South Korea this week for extra quality control testing. The move came after reports that batteries in some of the jumbo smartphones exploded while they were being charged.
While Samsung hasn't said who supplied the Note 7's batteries, the battery company will probably also bear some of the cost of the recall.
Samsung's affiliated battery maker Samsung SDI could bear a part of that cost. Samsung SDI supplied 70 per cent of the batteries supposed to go inside the Galaxy Note 7, with Chinese battery maker Amperex Technology making the remaining 30 per cent.