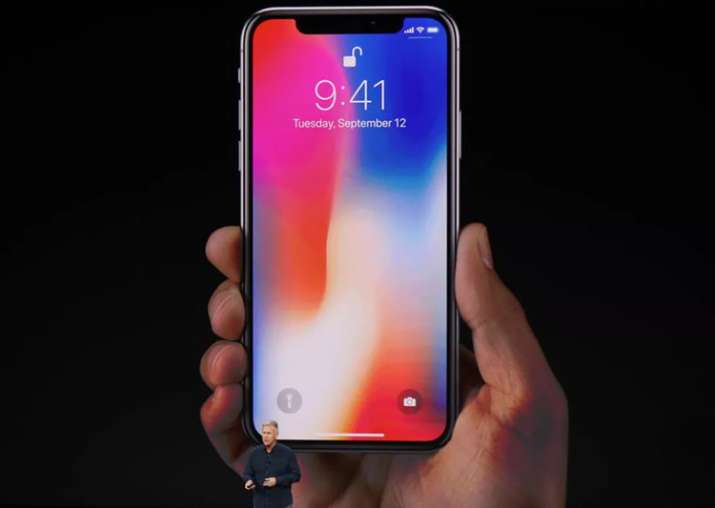 Apple's much-awaited, much-hyped sequel to iPhone 7 is out, finally. It brings to close months of speculation on its name and the features the phone will carry. In a ceremony laced with all that Apple's annual events always are, the company launched three new iPhones, viz., the iPhone 8, iPhone 8 Plus and the iPhone 'X'. While the iPhone 8 and iPhone 8 Plus have been priced at Rs 64,000 and Rs 73,000 respectively in India, the iPhone X – pronounced like numeric 10 – takes Apple's pricing beyond the $1000 dollar mark. 

 

The new generation premium smartphone, launched to mark 10 years of the iPhone, will be available in two variants - 64 GB and 256 GB in silver and space grey colours. In India, the 64GB and 256GB models will be available at the price of Rs 89,000 and Rs 1,02,000 respectively.

 

The device sports an edge-to-edge screen, with glass on the front and back and a surgical-grade stainless steel band around the sides. The company claims the iPhone X is the most durable device to date.

 

Apple has also made the device water and dust resistant, included the highest-pixel density ever seen on an iPhone and also introduced facial-recognition technology. There is also wireless charging, an improved camera and AR applications.

 

While the specifications and features do make it attractive, the price tag makes one wonder if it is really worth the amount for the technology that it offers. 

 

The primary reason behind the skepticism is that most of the technology Apple has showcased already exists on other phones.

 

The iPhone X's top competitor with the same specs (5.8-inch, 64GB) is the Samsung S8. Much like the iPhone X, the Samsung S8 also features an edge-to-edge display, facial recognition and wireless charging.

 

The difference though is the price tag. The price of the Samsung S8 in India starts at Rs 57,900.  The phone comes with a 5.80-inch touchscreen display with a resolution of 1440 pixels by 2960 pixels at a PPI of 570 pixels per inch. It is powered by 1.9GHz octa-core Samsung Exynos 8895 processor and comes with 4GB of RAM. The phone packs 64GB of internal storage that can be expanded up to 256GB via a microSD card. 

 

At Rs 57,900, the Samsung S8 costs Rs 33,000 less tha its much costlier iPhone X while carrying most of the technology that Apple's latest offering does.