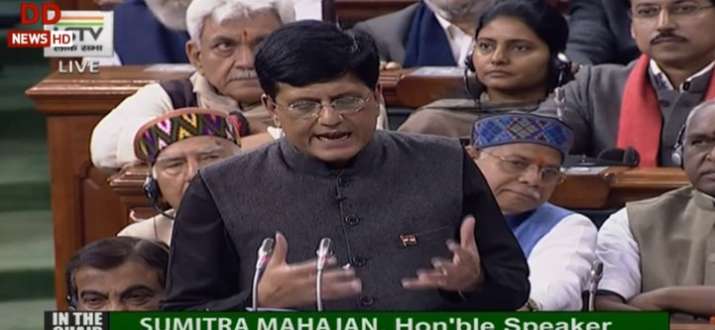 Finance Minister Piyush Goyal has announced a direct cash transfer scheme for small and medium farmers in the Union Budget 2019. The Pradhan Mantri Samman Nidhi will provide farmers Rs 6,000 per year. 
The money will be directly credited to bank accounts of the farmers, Piyush Goyal said in his Budget speech. The scheme will be funde fully by the central government, he further added. 
Announcing the scheme during the Budget speech in Lok Sabha, Finance Minister Piyush Goyal said it will benefit 12 crore farmers and will be implemented from this fiscal itself. He said Rs 20,000 crore have been provided for current fiscal and also announced allocation of Rs 75,000 crore for
the next fiscal. 
Goyal also announced that allocation for Mahatma Gandhi National Rural Employment Gurantee Act (MNREGA) has been hiked to Rs 60,000 crore for 2019-20.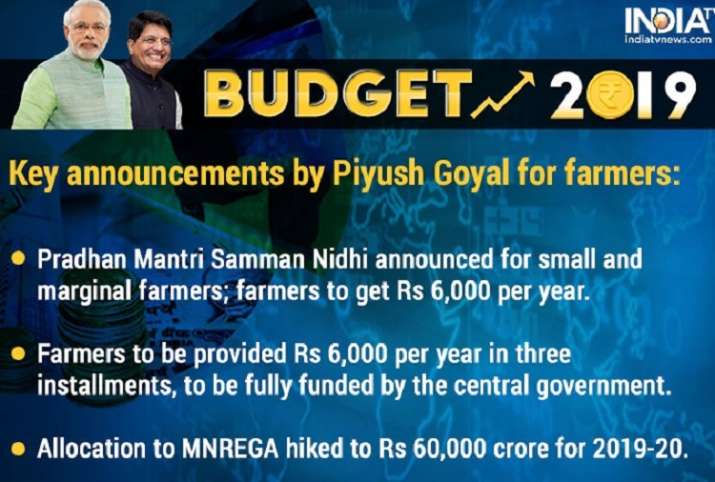 The government will also provide two per cent interest subvention to farmers involved in animal husbandry and fishery.
Piyush Goyal said that farmers affected by severe natural calamity will get two per cent interest subvention on all rescheduled crop loans and additional three per cent on timely repayment.