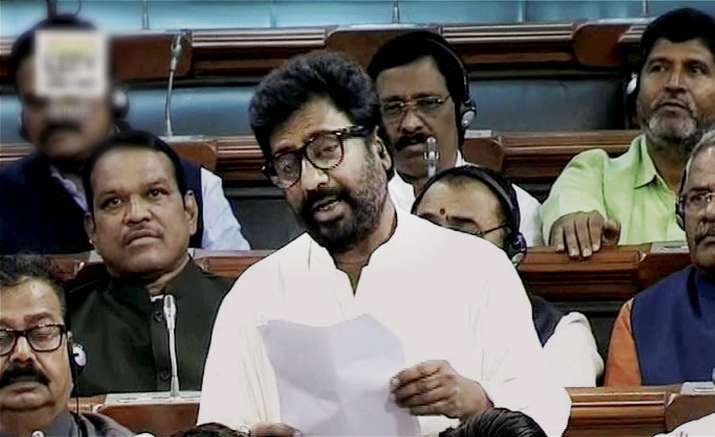 Shiv Sena lawmaker Ravindra Gaikwad, who was barred by several domestic airlines from flying after he assaulted an Air India staffer, on Thursday expressed "regrets for the unfortunate incident" and requested the Centre to revoke the ban. 
"While the ongoing investigation will bring out the factual sequence of events to fix responsibility, this incident may kindly not be seen as a reason for likely recurrence of such an event in future also," the Osmanabad MP said in a letter to Civil Aviation Minister Ashok Gajapati Raju.
Gaikwad requested to lift the ban as it was "affecting the effective discharge" of his "duties and responsibilities" as a parliamentarian.
"As the restriction on flying is affecting the effective discharge of my duties and responsibilities, I would request you to lift this restriction and let the investigation eventually determine the circumstances which led to the incident," he said. 
Shiv Sena MP Ravindra Gaikwad conveys regret to Civil Aviation Min Ashok Gajapathi Raju, requests to lift fly ban imposed on him pic.twitter.com/L933Cn2HKq

— ANI (@ANI) April 6, 2017
Gaikwad had allegedly assaulted an Air India duty manager Sukumar on March 23 after which he was barred by six domestic airlines from flying.
Earlier today, the Shiv Sena held out the threat of disrupting Air India's operations in Maharashtra and boycotting an NDA meet while its MPs forced 
repeated adjournment of the Lok Sabha over its demand for revocation of the flying ban on Gaikwad. 
Gaikwad, who attended the proceedings for the first time since the incident when he assaulted an Air India employee and boastfully claimed on national TV about having hit him with slippers 25 times, played a victim, insisting he had only retaliated against provocation. 
Shiv Sena MPs also created an uproar in the Lok Sabha where they surrounded Gajapati Raju after the latter refused to concede their demand for lifting the ban. 
The House watched in shock as Sena MPs banged Raju's bench in unbridled fury and refused to allow him to leave.