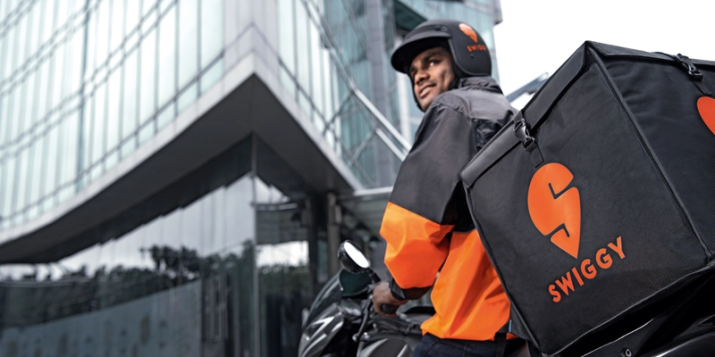 A police complaint has been lodged against a resident of Hyderabad after he refused to accept a food order from a Muslim delivery person.
The customer had ordered a portion of Chicken 65 from the Grand Bawarchi restaurant at Falaknuma on Swiggy. He had written, in the special instruction box, that the delivery person should be a Hindu.
"Very less spicy. And, please select Hindu delivery person. All ratings will be based on this," he wrote.
When the delivery person, assigned by the app, contacted the person, he refused to accept the delivery.
The delivery person, Mudassir Suleman, filed a complaint regarding this at the Shalibanda police station.
To this end, police inspector P Srinivas told news agency PTI: "We are in the process of filing a case against the customer and we will be filing an FIR soon."
Suleman also brought the issue to the notice of the Muslim group Majlis Bacao Tehreek's president Amjed Ullah Khan. His tweet that had an alleged screenshot of the man's instruction went viral in no time.
Irony of incident is that when muslim delivery boy who was abused approached @shoshalibanda they declined to help and questioned swiggy as why they had sent a muslim delivery boy when the customer had requested for a hindu delivery boy. /3

— Amjed Ullah Khan MBT (@amjedmbt) October 23, 2019
Mudassir Suleman the Swiggy delivery boy who was assaulted for being a Muslim by a Hindu Customer was assured by @shoshalibanda of necessary action against the hate monger Ajay Kumar. /4 @hydcitypolice pic.twitter.com/YIeUHuamxX

— Amjed Ullah Khan MBT (@amjedmbt) October 23, 2019
This act of hatredness has to be condemned by one & all to maintain Ganga Jamuni Tehzeeb, He doesn't know that Grand Bawarchi where order placed belonged to a Muslim, Hope @SwiggyCares will lodge a complaint with @shoshalibanda against the said Ajay Kumar. /2 @hydcitypolice

— Amjed Ullah Khan MBT (@amjedmbt) October 23, 2019
The entire incident left Twitterverse fuming and derived extreme reactions on the micro-blogging website.
Great gesture! I hope this gentleman also boycotts the fuel coming from Islamic countries & walks to his office to promote Fit India.

The best part is that the restaurant from where this man ordered his Chicken 65 is owned by a Muslim.https://t.co/WAiToNHlU2

— Md Salim (@salimdotcomrade) October 23, 2019
The food delivery app company, in a statement, later said "We embrace diversity and respect different points of view. Every order is automatically assigned to delivery executives based on their location and availability, among others, and not based on individual preferences. As an organisation, we do not discriminate between our partners and customers on any grounds."