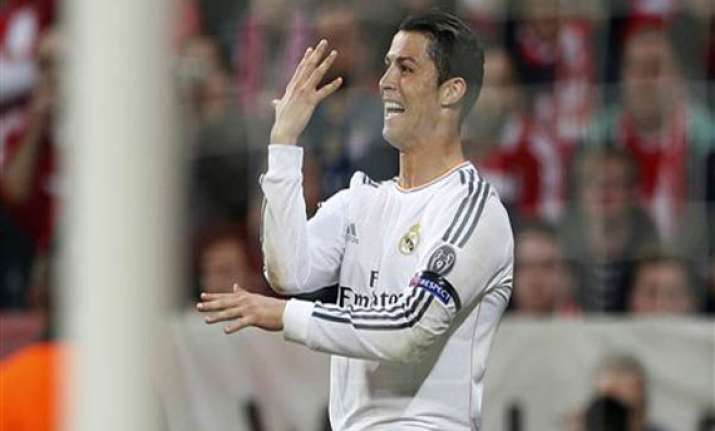 MADRID: Real Madrid coach Carlo Ancelotti says Cristiano Ronaldo has recovered from leg injury and will play against Espanyol in the last round of the Spanish league on Saturday.
Ronaldo was injured in a 1-1 draw at Real Valladolid on May 7 and missed Sunday's 2-0 loss at Celta Vigo.   
But the Portugal international will return for the last league match before Madrid takes on city rival Atletico Madrid in the Champions League final on May 24.   
Ancelotti says "Cristiano is OK, he's available and he will play in tomorrow's game. He has no problems."   
Ronaldo has scored a league-high 31 goals, and 50 in all competitions. But he has been bothered by various leg injuries recently.   
Ancelotti said only center back Pepe (calf) is unavailable against Espanyol.