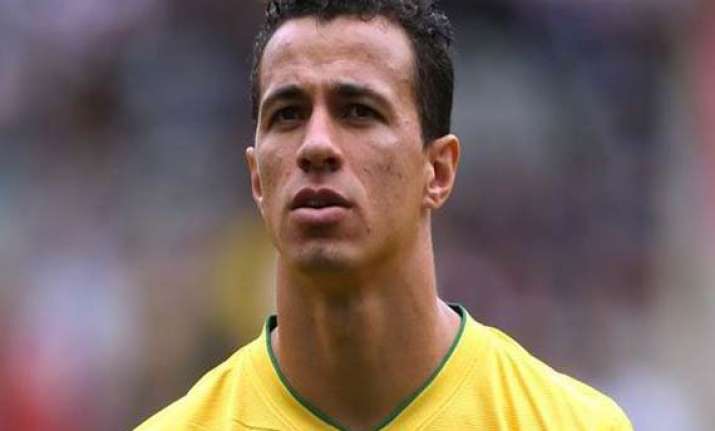 SAO PAULO: A Brazilian player is facing a six-game suspension for pulling his own jersey inside the penalty area.
Brazil's sports tribunal said on Thursday it charged former Brazil striker Leandro Damiao for attempting to lead the referee into awarding his team a penalty kick.
Television images showed Damiao holding his jersey backward while he made a run inside the area in Santos' 3-0 loss at Criciuma in the Brazilian league on Sunday.
When asked about the play, Damiao denied he was looking for a penalty call, saying his jersey got stuck to his skin and he was trying to get it loose.
Damiao was picked for Brazil's squad in the 2013 Confederations Cup but didn't play because of a muscle injury. He played for Brazil in the 2012 Olympic tournament.