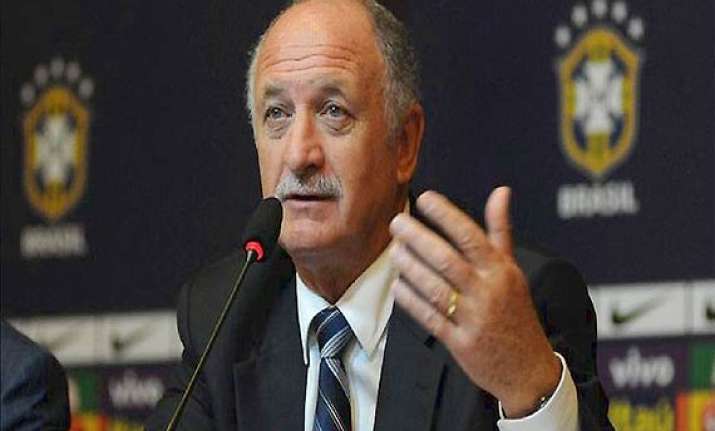 Rio de Janeiro:  Brazil's chief coach Luiz Felipe Scolari revealed that just two spots remain undecided in his World Cup squad.
The 65-year-old will name his 23-man squad May 7 and he reiterated a pledge to keep faith in the players that helped Brazil win last year's Confederations Cup, reports Xinhua.
"Today there are 21 players confirmed and two that remain undecided," Scolari said. "We are still looking at our options."
Scolari also spoke about a possible repeat of the protests that swept the country's major cities during the Confederations Cup.
"I think they could happen. It's a democracy and a social situation," Scolari said.
"Everybody has the right to protest but I don't know if it would be the right time. The players have a mission and we hope that it won't affect our environment."
The World Cup will be held in 12 Brazilian cities from June 12 to July 13.