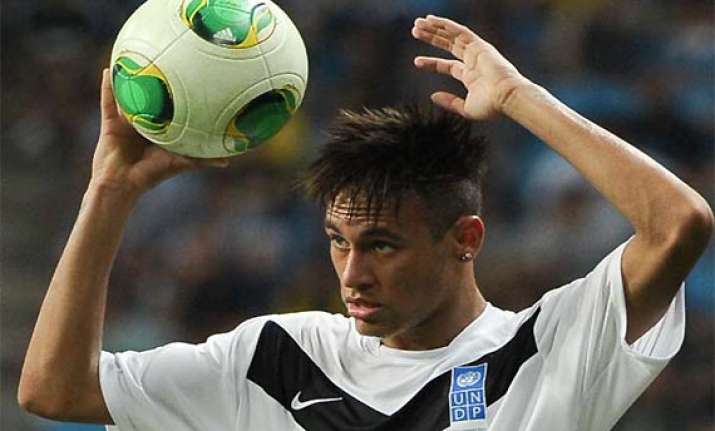 Rio De Janeiro, May 29: Neymar is ready to "seize the moment" after signing a five-year contract with Barcelona, describing the move to the Spanish champions as a "dream come true."
The 21-year-old Brazil spoke Tuesday in Rio at an event for a sports shoe and clothing company, speaking for several minutes but without taking questions from a crowd of several hundred reporters.
Several times he described the move to Barcelona as a "dream," but offered none of the emotion he did at the weekend when cried on camera before playing his last match with Brazilian club Santos.
"It was a tough decision, but I decided together with my family," he said. "They helped me out amazingly. It's a dream come true. I am very happy.
"At the same time, it is sad because I am leaving a team I also love."
Neither Neymar nor Barcelona released financial details of the transfer, but Brazilian media said the Spanish club will pay about 30 million euros for the youngster. Santos had fielded offers from Barcelona and Real Madrid and said it was up to Neymar to decide where he wanted to play.
Neymar talked about the thrill of playing alongside players like Lionel Messi, but said his short-term focus is the Confederations Cup. The eight-team warm-up for next year's World Cup begins June 15 in the Brazilian capital, Brasilia.
"I am very eager to get there (Barcelona), but now I have to concentrate on the Confederations Cup and lead Brazil to the top," Neymar said.