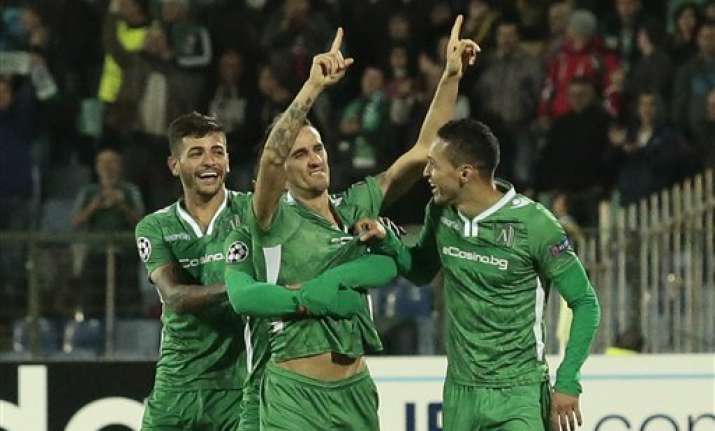 Sofia, Bulgaria: Yordan Minev scored a stoppage-time winner to give Champions League newcomer Ludogorets a 1-0 victory over 10-man Basel in Group B on Wednesday.
Minev struck a right-footed shot from outside the box into the bottom left corner in the second minutes of added time to secure his team's first win in Europe's top-tier competition.
   
The victory moved the Bulgarian side onto three points, along with Basel and Liverpool. Real Madrid tops the group standings with nine points after its 3-0 victory over Liverpool.
   
Basel started well but was hit by a straight red card for Ivory Coast midfielder Geoffroy Serey Die after a bad challenge from behind on Cosmin Moti in the 18th minute. The Swiss team kept trying to push forward, but Ludogorets gradually gained the upper hand.
   
Despite being a man down, Basel nearly opened the scoring midway through the first half when a rising shot from Derlis Gonzalez drew a brilliant save from keeper Vladislav Stoyanov.
   
The home side started well after the break and Dani Abalo came close with a shot that Basel goalkeeper Tomas Vaclik managed to push over the bar.
   
Fabio Espinho went on to miss several chances for the home side and, with 10 minutes remaining, Mihail Aleksandrov met a cross by Minev with a header that flashed wide.
   
Minev made no mistake with his finish, though.
   
"This is a great night," Ludogorets coach Georgi Dermendzhiev said. "We played good football and won with better tactics."