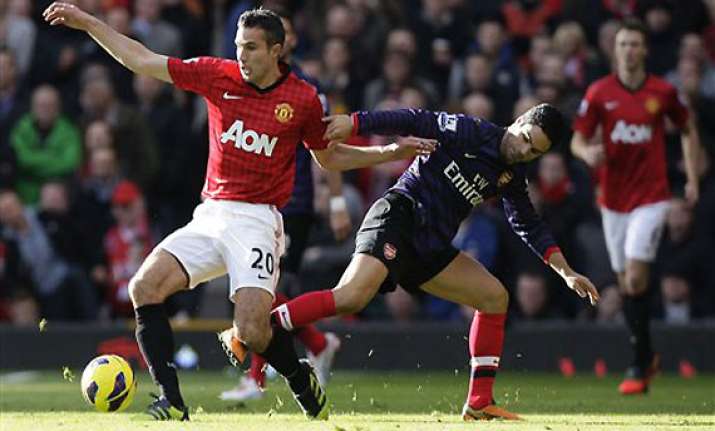 London, Nov 3: Manchester United  went to the top of English Premier League today beating Arsenal 2-1.
Robin van Persie, playing against his former club for the first time, put United ahead after three minutes of play.
Wayne Rooney missed a penalty for Manchester United. However, Patrice Evra headed in the second goal midway through the second-half.   
Santi Caorla bent in a superb goal in the final seconds to reduce the lead.
Jack Wilshere was sent off for a second yellow card as United squandered a number of opportunities to increase their lead.