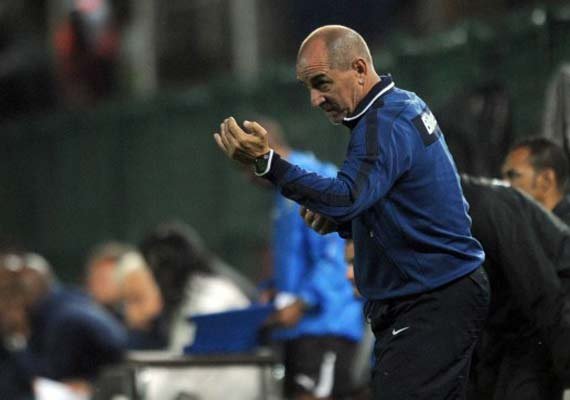 Kolkata: All India Football Federation General Secretary Kushal Das today said that there was no evidence of Atletico de Kolkata head coach Antonio Lopez Habas attacking FC Goa star player Robert Pires during an Indian Super League match in Margao.

FC Goa coach Zico had alleged that former France international and Arsenal legend Pires was punched by Habas during an altercation in the tunnel when the two teams left for the half-time break in the match on October 23, but Das said there was no evidence of that claim.

"There was absolutely no evidence of Habas attacking or hitting Pires or anything of that sort. So, the AIFF Disciplinary Committee has now given two-match suspension and he will be kept under probation for the remaining two. If he commits another infringement, then he will have to serve this two-match suspended ban also," Das told PTI.

Asked about Fikru Lemessa's case, Das said, "His case is very clear and his two-match suspension remains."

Pires and Fikru were handed handed two-match suspensions by the October 25 decision of the AIFF Disciplinary Committee.

ATK co-owner Ustav Parekh said that he was happy at the decision of the AIFF to reduce the suspension on Habas.

"We are happy with the AIFF decision. The AIFF has confirmed that our coach Habas has not punched Pires contrary to the allegations levelled against him. We stand by our coach, his honesty and integrity. Whatever he says is unquestionable," Parekh said.

Zico had said at the post-match press conference on October 23 that Pires was punched by Habas.

"One of our players said that he was beaten by the coach of the other team. Pires said he was punched on the face by the Atletico coach and it is very shameful. "I am telling you what my players told me and I didn't see that myself but I don't think that Pires will not lie and say something that didn't happen," Zico had said.