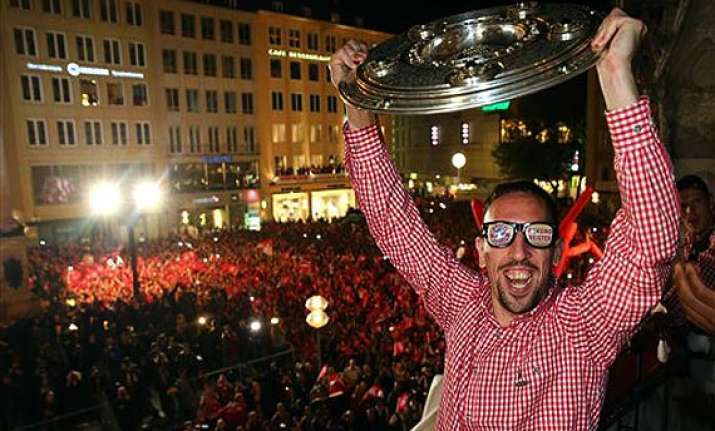 MUNICH :  Bayern Munich winger Franck Ribery has criticized coach Pep Guardiola's rotation policy, with the comments earning a swift rebuke from the club's sporting director.
Ribery says in comments reported by Kicker magazine: "Sometimes you play, sometimes you sit on the bench, sometimes you stay at home altogether. That was a new situation for everyone. Personally I need games. I might need a break after five, six games, but not after one."   
Ribery, who has also contended with injuries, made only 22 appearances in 34 Bundesliga games this season, nine of those involving substitutions.   
The Frenchman has little sympathy from sporting director Matthias Sammer, who wants full concentration on Saturday's German Cup final against Borussia Dortmund.   
Sammer says, "It's not the time, before a cup final, to speak of personal things."