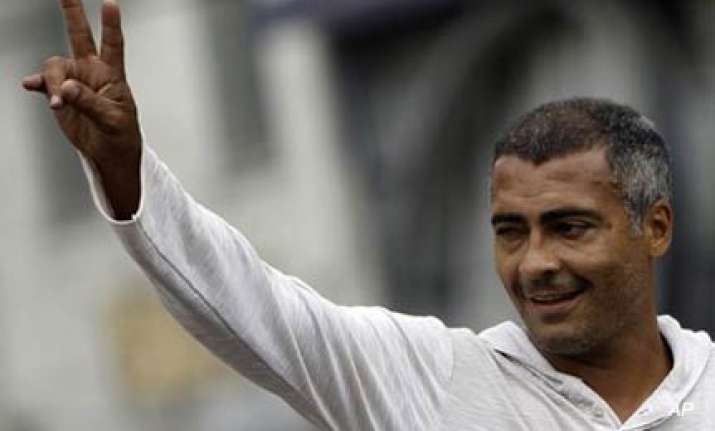 Two of Brazil's most famous soccer players, Romario and Bebeto, were elected for public office positions in Sunday's elections.
The former Barcelona FC star and World Cup veteran Romario was elected for Brazil's lower house of Congress with nearly 150-thousand votes.
Romario was elected in his first attempt running for public office after retiring from football in 2008. He was the sixth-most voted candidate in Rio de Janeiro state.
The 44-year-old striker has promised to focus on improving conditions for many of Rio de Janeiro's poor children. He joined the Brazilian Socialist Party last year.
Romario led Brazil to the 1994 World Cup title and was voted the world's best player that year. He scored 55 goals in 70 appearances for his country.
Bebeto, Romario's team mate in Brazil's squad in 1994, was also elected in Sunday's elections, but to Rio's state Congress. AP