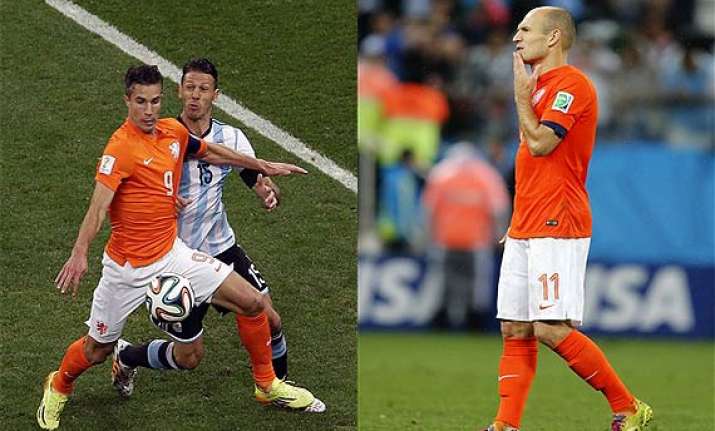 SAO PAULO :  Arjen Robben and Robin van Persie ultimately came up empty-handed as the Netherlands ran out of steam in the World Cup semifinals. How different to the start of the tournament, when the star forwards scored twice each and the Dutch soared to a memorable 5-1 win over defending champion Spain to announce themselves as the team to watch in Brazil.
On Wednesday in a grinding 0-0 draw against Argentina, Robben had probably the best chance for the Dutch only for his goal-bound shot in injury time to be agonizingly blocked.   
Van Persie, the Netherlands captain, didn't even make the ensuing penalty shootout. His World Cup ended as he was substituted in extra time, with coach Louis van Gaal describing his lead striker as "exhausted."