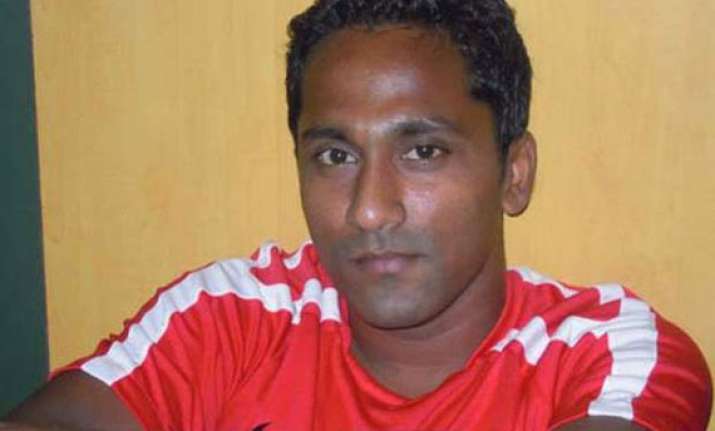 Panaji:  Dempo SC midfielder Clifford Rayes Miranda today received Dilip Sardesai Award for sports excellence for the year 2013-14.
The 31-year old, who has been playing for Dempo for last 14 years, was felicitated by Deputy Chief Minister FranscisD'Souza.     
The award comprises Rs 2 lakh in cash and a certificate.
Clifford represented Goa in Santosh Trophy Championship in 2001, 2004, 2005 and 2006 and was part of the winning squad in 2005 and runners-up in 2001.     
In 2005, he made his debut in the India squad against Pakistan. He was part of the team which clinched the top spot in Nehru Cup(2007, 2009-2012), AFC Challenge Cup(2009, 2012,
2013), SAFF Cup(2011).     
Clifford also represented India in the 2010 and 2014 World Cup Qualifiers and in the Asia Cup in 2006, 2011.     
The award was instituted by the Government of Goa in 2009 to pay tribute to state's Test cricket legend Dilip Sardesai and to inspire upcoming sportspersons.     
The award is given to a Goan sportsperson who has the highest achievement at any international event, like Olympics, Asian Games, Commonwealth Games and others, in year preceding
the award year.     
Mahesh Gawli (football), Climax Lawrence (football), Talasha Prabhu (swimming), Bhakti Kulkarni (chess) and Sameer Naik (football) are prior recipients of the award.