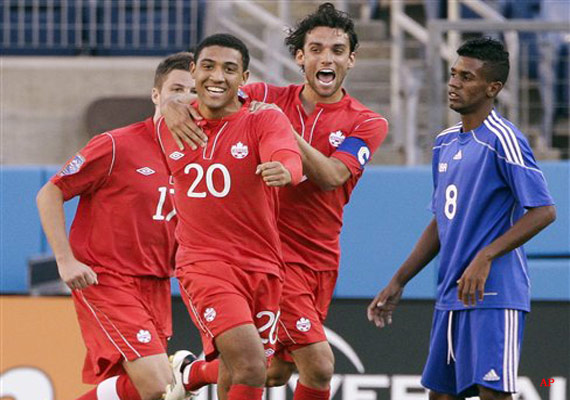 Nashville, Tennessee, Mar 27: Maykel Reyes scored in the first minute of added time to give Cuba a 1-1 draw with Canada on Monday in Olympic qualifying.
Now Canada must wait for the United States to play El Salvador to see if it will advance to the semifinals Saturday in Kansas City, Kansas, where the finalists will advance to the 2012 games in London.
Cuban midfielder Yosmel de Armas was listed as not present, Dairo Macias and Carlos Domingo Francisco were out due to red cards, and Maikel Chang rolled his left ankle in the 65th minute.
But Reyes headed the ball in off a free kick from Dayron Blanco for Cuba's first goal in the tournament for teams from North America, Central America and the Caribbean.
Evan James scored in the 25th minute off a pass from Lucas Cavallini.