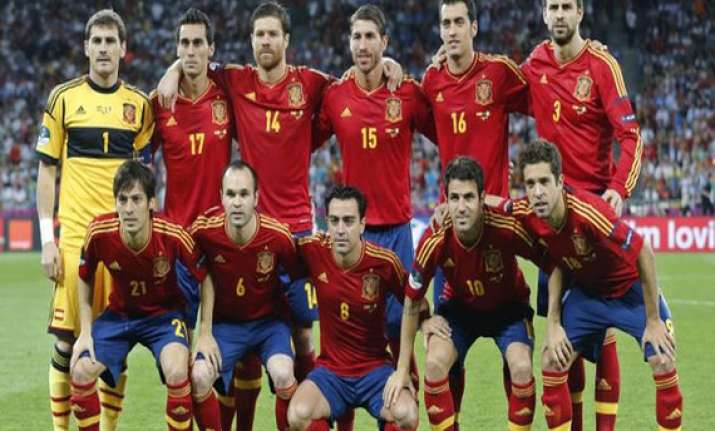 Fortaleza (Brazil), Jun 24:  World Cup winners Spain defeated Nigeria 3-0 with two goals by Jordi Alba and another from Fernando Torres on Sunday to set up a semifinal showdown with Italy in the Confederations Cup.
The rematch will be a chance for Italy to get even for a humiliating 4-0 loss to Spain in last year's European championship final. Alba scored in the third minute to set the wide-open tone for the match.
The goal capped off a series of one-touch passes with Pedro backheeling a clever ball to Andres Iniesta, who found Alba. His low shot beat keeper Vincent Enyeama.
Torres scored with a header in the 62nd, and Alba picked up his second in the 88th.
With this win, Spain extended its unbeaten string to 25 matches.