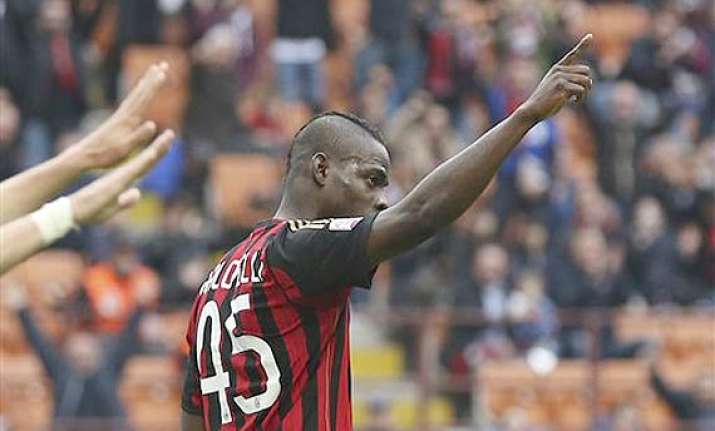 ROME : Mario Balotelli is getting tired of criticism every time he plays poorly.
The Italy forward got into a tense verbal exchange with the Sky Italia TV studio hosts after AC Milan's 2-0 loss at Roma on Friday.   
Balotelli says: "When Milan wins Mario is great, when it loses Mario is bad."   
Told by one studio host that he doesn't move enough on the pitch, Balotelli responded: "You don't know anything about football. Trust me."   
Balotelli was largely ineffective in the match, leading to a 69th-minute substitution.   
As Balotelli walked off, he appeared to question coach Clarence Seedorf's decision to remove him.   
Balotelli says "I didn't understand my substitution."   
Told that he doesn't criticize himself enough, Balotelli says "I think I'm a very normal player. It's you who says I'm a standout."