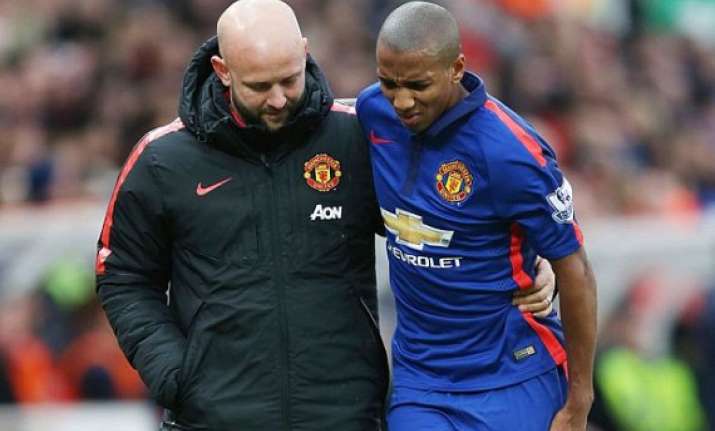 London: Manchester United manager Louis Van Gaal has revealed that Ashley Young could be out for "many weeks" after he limped off with a hamstring injury during the 1-1 draw at Stoke City Thursday.
Winger Antonio Valencia was ruled out before the match due to a thigh strain before Young hobbled off with a hamstring problem, reports dailymail.co.uk.
"He has a hamstring injury. He's out for many weeks, I think. I'm not a doctor so we have to wait for tomorrow or the day after," Van Gaal said.
Young pulled up in the 74th minute at the Britannia Stadium and was replaced by Rafael - the same player who came on for Valencia when he was taken off during the half-time interval against Tottenham Hotspur at White Hart Lane Sunday.