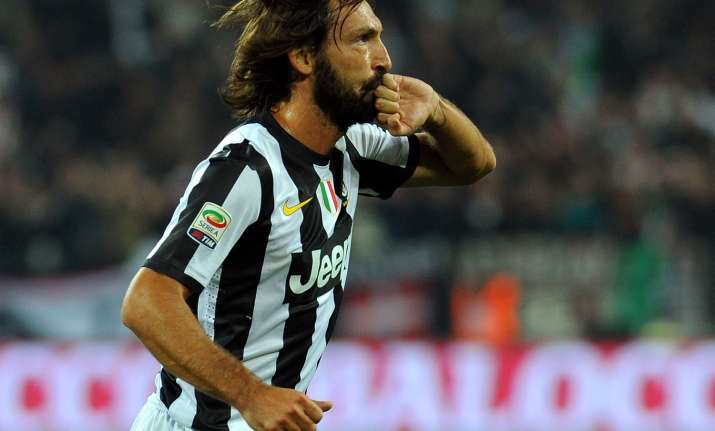 One of the greatest footballers that Italy offered the world, Andrea Pirlo is set to retire after his contract ends with the New York City FC in the Major League Soccer. The 38-year old has had an illustrious career and has bagged nearly every title with club and country. The midfielder's exit is an end of an era as the classy Italian set a statement ever since he set foot on a football field. Pirlo has spent the last three-years in MLS where he featured in 15 matches out of 32 games this season. 
The former AC Milan and Juventus star has won six Serie A titles (Italian League), two Champions League titles and helped Italy lift the World Cup in 2006. The former Juventus player was a king of the 'Panenka' shot and had a knack for netting in screamers from a far-off distance into the top corners of the net.  The deep-lying playmaker was regarded as one of the greatest exponents in the mid-field position simply because of his eye for passes, ball control, creativity and passing ability.
"You realise that the time has come," Pirlo told La Gazzetta Dello Sport.
"At my age, that's enough. It's not that you can go on forever until the age of 50. I'll do something else." added Pirlo. 
Pirlo made 116 appearances for Italy and tapped in 13 goals. His career in the Italian League may have led to a series of rivalry but Pirlo was loved by all. Pirlo made 284 appearances for AC Milan and knocked in 32 goals after which the 'Metronome' switched to Old Turin where he played 119 games for Juventus and netted 16 goals.
"At 38, it's just right to give young players room. I'm not angry. Instead, I will give a hand to team-mates and to the coach." said Pirlo.
Pirlo's career mesmerised football fans as the 'Mozart' made this sport special for all to witness. Gianluigi Buffon who is currently 39-years also has a one-year contract with Juventus. The Italian goalkeeper wants to win the UCL before he call's it quits. Pirlo will retire at the end of his contract with New York FC after the MLS season finishes.