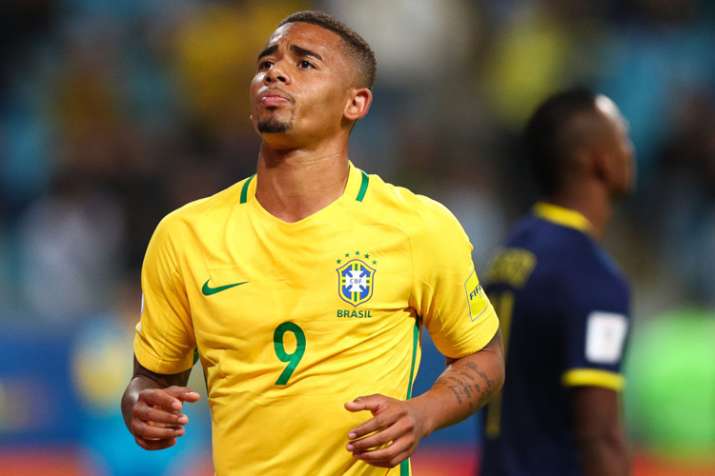 Gabriel Jesus, at 21 the youngest member of Brazil's 23-man World Cup squad, said he intends to make history for the country by helping the team win a sixth world championship.
"I want to go down in history in Brazil," the Manchester City player said during a press conference on Thursday after a training session in which coach Tite confirmed his starting 11, reports Efe.
Jesus, who helped Brazil in its undefeated march through the South American qualifiers, was respectful of past Brazilian football legends and denied wanting to become a major goal-scorer in his first World Cup.
Jesus, Neymar, Philippe Coutinho, and Willian together accounted for 33 of Brazil's 47 goals during qualifying.
"We have to remember those players who made history. I don't want to replace someone's name, I want my name to be beside theirs. Our focus here is the collective game," Jesus said.
Jesus said he felt welcomed by his teammates despite his age, adding that he was seen as "a young player who is eager to help."
Gabriel Jesus also said he did not wish to defeat one team in particular during the World Cup: "I will never dream of playing in a final against a certain team. I just want to help Brazil win the final."